New Teachers
Talking Education: A Virtual Workshop for Innovations
Blogger Andrew Marcinek takes a page from HBO's "Talking Funny."
This past Friday four of the top comedians in the world sat down and had a conversation about comedy for the HBO special, "Talking Funny." Jerry Seinfeld, Rickey Gervais, Chris Rock, and Louis CK discussed and shared their craft for roughly an hour on a faux living room set. Now, I am not one of those educators that feel there is a hidden message about education in everything I watch, listen to, or read. However, educators can learn a lot from comedians. Our jobs run parallel.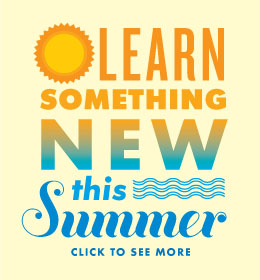 The Idea Process
The show started with the four comedians discussing their acts. Seinfeld asked his contemporaries about the idea process in comedy. More specifically, Seinfeld wanted to know how long it took for an idea to evolve into something that would be worthy of the act. C.K. was the first to respond by saying, "There's a weird, almost a fruit-like process to it for me. It gets ripe and then it starts rotting a bit for me."
This response was my first inclination that comedians are not that far off from teachers. I think we have all had a really great idea that we are eager to integrate into our class, or share with others. But that idea eventually starts to sour, or as C.K. put it, rot. The logical next step of the idea process would be to throw that fruit out and start new. Right? Or, should we try and find that same piece of fruit and evolve it into something new? Maybe a fruit salad or one of those ridiculous fruit bouquets.
Honing in on Your Act
The next topic focused on each comedian's act. It was thread that each comedian built around for the remainder of the show. Seinfeld provoked the conversation by saying, "When I go to see an act, I don't want to see your new hour, I want to see the act." Chris Rock immediately jumped in and disagreed along with Louis C.K. who both said they seek to present new material each time they are on stage. C.K. continued by saying he throws away his act every year. Rock agreed, and seeks to make each of his shows different from the last. Seinfeld responded by evoking Jack Welch and said that he cuts out about 10 to 20 percent of the bottom of his act each year and blends the old stuff with the new material. Finally, the question surfaced whether or not an audience was coming to see the comedian or the act. Gervais interjected by reminding us that an audience is coming to see Jerry Seinfeld, it's an event.
As this dialogue between the four comedic giants evolved, I started to realize that there are many parallels between education and comedy. While each comedian made a relevant point about his act, it's the blending of each that makes sense in the world of education. Have you ever thought about your act in the classroom? Do you consider it an act? Or are you simply recycling the same show year after year?
The answer lies somewhere between what each comedian said. While it may not be the best idea to throw away your act every year, as C.K. suggested, it may make more sense for you to take Seinfeld's approach and cut the bottom 10 to 20 percent of your act out each year and evolve the old material. This is not to say that C.K. is wrong, but he is simply challenging himself to create something new for an eager audience. Educators should be accepting of the same challenge. Each method works and allows room for plenty of innovative teaching, but those examples of innovative teaching are not surfacing. Unlike the comedian, we are not sharing our new act with the audience.
Seeking Examples of Innovation
Educators are thirsty for more innovative teaching ideas. We hear the word innovation all of the time, but rarely see it in action. Every conference I attended in the past three years included some topic or keynote on innovation, but beyond the buzzwords and engaging presentations, there is a lack of rich examples. So where are they?
Innovative ideas are out there, but they are not being shared enough. Last week I attempted to make a small dent in the "innovation in the classroom" discussion by sharing a new approach to the five-paragraph essay I was trying in my college composition course. It was far from anything epic, but I simply wanted to put the idea out there and see what others had to say. I received great responses from my network, and even invited some of you in to share your thoughts and resources on my students' Google Docs. The response was more than I anticipated.
So today I am leaving you with a challenge: share your innovative ideas here. Get up on stage and tell us what you are doing. Show us examples and ask us for input. In Talking Funny, Louis C.K said that it is a challenge to leave behind your old act, but you rise to the occasion. This is my challenge to you, the education community. Rise to the occasion and share what you are doing.
I will be dedicating my next few blog posts at Edutopia to showcase innovative practices in the classroom. If you have an idea you would like to share please do so in the comments below. Or, you can fill out this form and I will work with you privately.
I look forward to collaborating with you on these innovations; I'll present some of them on my next post.