New Teachers
Taking Stock of the Year: Three Tools to Help Unpack Your Learning
As another school year comes to a close, you might be asking yourself these questions:
How in the world did I get here?
Or
I can't believe it's almost over -- is it really?
Or even
How soon till my vacation?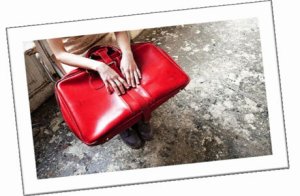 Credit: ro_buck via Creative Commons
All kidding aside, you've spent a lot of time and energy this school year, and you should feel good about your accomplishments. At the same time, I hope you are thinking about a creative way to unpack all the learning you've done with students and maybe even your colleagues, a way that will help you to map out where you were, where you are AND where you want to be.
Sure, there are going to be the regular end-of-year tasks that are expected of you by your school or district. But I'm talking about some personal reflection time, time to really dig deep, examine the year's journey and think about what lies ahead.
Let's look at just three ways that you can "unpack the trip" using some Web 2.0 tools that will allow you to come back and add to your thoughts over time.
The Tools
1) Reflect Using Penzu
I believe strongly in the power of journaling and reflection. I believe that without this important action, much can be lost in terms of supporting ourselves to be more successful, productive and creative in our craft. Penzu is a fun web-based journaling tool that allows you to do just that. Expressive writing can be a supportive, cathartic process, helping you to relax and release stress. In this way, too, you can use it to support your memory and get a lens into the what, where and why of how you constructed learning for your students and yourself this school year. Write about your challenges and successes; your ups, downs and everything in between. Give it a whirl and see if you don't find some great "aha's!" along the way.
2) Create a Landing Page
Your students have been a big part of your life, and they will miss the connections with you and their classroom community. Why not continue that feeling of family by creating a summer landing page for them using SymbalooEDU. Why not ask your students to support you and themselves as you all unpack this year's learning? Have them share blogs or news sites to create an RSS webmix that everyone can follow and read over summer. Parents will enjoy this, too. (Here's a great video that walks you through this simple process.)
3) Design a Map of the Journey
Wouldn't it be great to have a visual, digital tapestry of all the memorable learning and events of the school year? Something that's easy to design and could be shared with your classroom community? A map of the journey of the school year? Here's your cool tool to make this happen: Capzles, an interactive timeline maker. With Capzles, teachers and students can add photos, videos, audio and text to their timeline. You can even add background music to make the timeline unique and personalized. Capzles also provides options for sharing, from a private list to a public display for the whole world to see. For info on how to begin, this PDF will take you through the process step by step. Why not create an account and have fun while you unpack the learning?
The Challenge
The power of these Web 2.0 tools to support new and even veteran teachers in reflecting on the school year -- and having fun doing it -- is a true 21st century gift. With that said, I hope that in spite of the issues you may have experienced this school year, you'll hear that inner voice urging you on to unpack the learning. Take a minute to consider the importance of reflecting on the "trip" you just completed, and what it can mean for your work as a true 21st century educator.
Share your thoughts. What actions will you take to unpack the learning this summer?