Culturally Responsive Teaching
Rethinking Tolerance: Ensuring That All Students Belong
August 22, 2014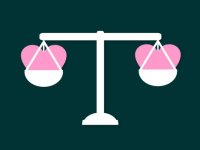 I've always disliked the connotation of the word "tolerance" in schools because it reflects the language of a segregated society. We can tolerate the smell of ten-day-old sushi, but are we really addressing the problems of society by teaching our students to simply tolerate one another?
"Hello, My Name Is…"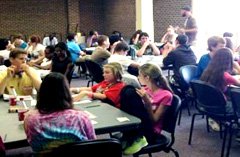 Photo credit: Blake Wiggs
As part of a culture-building field trip, students and staff at Craven Early College and Early College EAST in North Carolina were asked to open an envelop, remove a "Hello, My Name Is…" label, and stick it onto their shirt. These labels already included a variety of identities (e.g., Gay, White, Black, ADHD, 504, IEP, Ghetto, Suburban, Stoner, Redneck, Hispanic, Mexican, etc). Some students laughed while others were too embarrassed to wear their assigned identity.
Once everyone had their labels attached to their shirt, I asked, "How many of you would like to swap your label?" Many students raised their hands. Others wondered why peers should be able to change their labels if they cannot do this in real life.
Students wrote freely for several minutes about images associated with their assigned identity, and their positive or negative connotations. The responses varied. Some, although honest, could be categorized as culturally insensitive:
"Muslim. Kinda uncaring. Negative 'cause it was like I was a terrorist."
"Asian. It has a negative connotation because it generalizes an entire continent."
Others stated that their assigned identities didn't make them feel any different, but recognized people may view their label negatively:
"My label was 'gay.' It didn't make me feel any different, it was just a label. To others, it was a very negative connotation. I think they felt that way because, in the south especially, some religions teach that being attracted to the same sex is wrong, unnatural, and repulsive. Also, people just don't like things that are different from what they know."
After writing, students talked candidly in small groups about social labels, word associations, and how these labels and stereotypes affect an individual's sense of self-worth.
Just Like Us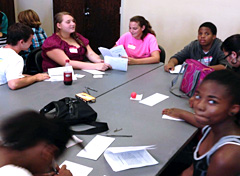 Photo credit: Blake Wiggs
After our students completed the labeling activity, they were asked to list and identify their
five closest friends
(an exercise from the Southern Poverty Law Center's
Teaching Tolerance
site) as "same" or "different," based on their race, gender, age, religion, and social status. In the past, I have facilitated this activity with teachers, administrators, and students -- it has been eye opening for each group.
My students realized that they spend time with people who are similar to them:
"I really did not have any other friends that were not white."
"Since I am biracial, my friends were one of my three races. They were around the same age as me, and had just about the same social status as me."
Adults in attendance were instructed to exclude coworkers from their list. One instructor realized that his friends were strikingly similar as he spends all his leisure time in the same circles, boating, golfing, or in church. "How do we expect our students to embrace diversity if we don't?" asked Jennifer Smyth, a teacher at Hertford Early College. I recently followed up with Jennifer, who said that the activity made it clear "the degree to which I rationalize in confronting the sameness, the lack of diversity in my personal life: I was looking for a way to tell myself that I practice what I preach."
A few months after the workshop, I asked the students, "How can teachers and administrators ensure that all students within a school feel like they belong?" Their responses fell into three categories:
1. Create a Culture of Acceptance
Teachers and administrators can ensure that all students belong within a school, by welcoming them with open arms and with getting them involved with school life.
Make them feel like they can be their self and not be someone who they are not.
2. Address Feelings of Isolation
Personally, I've actually had instances where I got along with teachers more than I did with students and often this only made me feel more withdrawn from the people around me.
[They should conduct] activities that help us get to know each other more and [facilitate] projects where we have to work with people that we don't know.
3. Foster Meaningful Relationships
I believe getting to know the teacher, and the teacher knowing the student's likes and dislikes will make a student feel more accepted. Knowing that they understand is one of the best steps you can take.
They can try to relate with the students and try to give the students opportunities to relate to each other.
Pay attention to the students and all the problems they may be having. And if you see a large problem, make sure to talk to them about it.
How do you help diverse students feel like they belong in your classroom or school?