Response to Intervention
Response to Intervention: Resources for Educators
Explore resources to help understand, implement, or refine Response to Intervention.
December 30, 2015
Updated April 8, 2016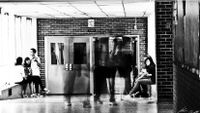 Photo credit: Justin S. Campbell via flickr (CC BY-ND 2.0)
Over the past decade, Response to Intervention (RTI) has seen widespread use in schools as an effective way to promote student learning. Originally developed to help students with learning disabilities, RTI's success has led to its use for all students at a school, not just for those with specialized needs. The approach has several key components:
RTI models vary across schools and states. Also known as Response to Instruction and Intervention (RTII), which emphasizes research-based instruction at its core, RTI is often paired with Positive Behavioral Intervention and Supports (PBIS), which supports students' emotional needs. More recently, Multi-Tiered System of Supports (MTSS) is being used as an umbrella term that includes academic, behavioral, social, and emotional supports for students.
Getting Started With RTI
Implementing RTI at Your School
Assessing Student Learning
Reaching Out to Parents
Resources for Funding RTI
The Research Behind RTI
Downloads and Examples From Schools That Work
At Charles R. Drew Charter School, the Literacy Center and Math Lab provide fun, engaging, and enriching interventions to help support students most in need.
video
Learn how educators at Meyer Elementary School support student needs and growth through their RTI program.
P.K. Yonge uses Multi-Tiered System of Supports (MTSS) to meet the learning needs of its high school students. MTSS is similar to RTI, with an added emphasis on behavioral support. Check out a few of P.K. Yonge's MTSS teacher tools: