Education Trends
Reflecting on a Flat School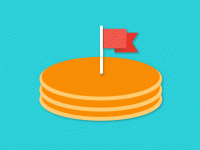 Prior to the flattening of my school this year (which I wrote about previously here), our academic departments looked much like most schools' academic departments, with each composed of a department head and several excellent teachers. There appeared to be nothing inherently wrong with this traditional model, and the model had served the school well for years. In an attempt to increase both innovation and collaboration, we took a leap and flattened the school. Though we find ourselves not yet through an entire school year, the flat school model -- with each academic department acting as a team sans department chair -- appears to be headed toward a long, successful run of its own.
Rethinking How We Make Decisions
Over the course of the year thus far, our academic departments have encountered two major areas that required new plans of action.
First, logistics and housekeeping issues -- such as ordering supplies, submitting purchase orders, and the like -- have been handled by our Dean of Academics, tasks that had previously fallen to department heads. Similarly, the responsibility for quality control on gradebooks and teacher websites now lies with the Dean of Academics and one other master teacher, each of whom assists half of the academic departments.
The second major area, and easily the most significant, was once assigned to the department chairs. It centers on decision making. This area stands out as the one in which we hoped to see increased innovation and collaboration within -- and even between -- academic departments. Decisions made so far this year have ranged from a change in dissection subjects in the biology classes to new experiments in our Physics Application and Design labs, from new textbooks for next year's Spanish I and II courses to new uses for our 3D printers. In years past, the department chairs would have made these decisions, sometimes with and sometimes without the input of the department's teachers. This year, however, our departments discussed the ideas and then made recommendations to the Dean of Academics and me. While these decisions may seem quite small in scope and impact, we celebrate them as the first of many more to be made in a similar fashion. Without question, this process can and will be repeated many times and with even more significant questions and issues in the future.
The Power of Healthy Discussion
As I write, we're looking at a number of issues requiring decisions in the very near future:
Which books should be included on the reading list for our English courses next year?
Which books should our students study as part of their summer reading for Bible classes?
Should our government class move away from a textbook altogether to use primary sources and current events instead?
Should we redesign our chemistry and honors chemistry courses entirely, and if so, what should the new courses include and exclude?
Should we move a library/media center research focus to our social studies courses next year?
Each of these questions represents a series of discussions ongoing in our academic departments. For each question, the respective academic departments will make recommendations and, more than likely, I will move forward with their recommendation. After all, the team members of each department share the distinction of being the content experts in the organization.
With the school year now in the final quarter, new questions and issues that have not been anticipated certainly will arise. When they do, the academic departments will tackle them. Will each department reach 100 percent agreement on every single issue? I would hope not. However, the process of talking through our differences, a process that includes productive and healthy conflict, will yield ideas that have been thoroughly vetted. Ideally, this process will yield brand new ideas and solutions to problems, too. If these things come to pass, our experiment will have been a successful first step on a long future journey.
Over the summer, I will compose a retrospective of the first year's experience, complete with feedback from our teachers. I am as eager to reflect on an entire year of a flat school as you are to read about it.
How are decisions made in your school? How would you improve the process?