Project-Based Learning (PBL)
My PBL Pet Peeves: 4 Common Misconceptions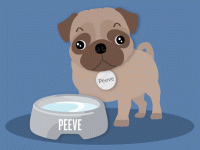 I have a commitment to high-quality PBL experiences for all students. I want to make sure that the projects teachers and students are creating and implementing together meet some minimum quality indicators. The Buck Institute for Education has an excellent rubric to assess a PBL project, as does the New Tech Network. This can help to make sure that your projects are in fact PBL and not a "dessert project." To that end, some of the terms and ideas that come up from time to time get on my nerves. Why? Because they run the risk of undermining high-quality PBL. Here are just some of the terms and ideas that I have issue with.
"PBL Lesson"
PBL is not a "lesson." Lessons are short-term instructional plans that take anywhere from a part of a day to multiple days of instruction. They focus on limited learning objectives. In addition, a lesson has a limited amount of assessments. PBL, on the other hand, has many lessons built into it. In fact, teachers plan PBL projects to meet multiple learning objectives, and use the lessons within it to scaffold the learning for students. Summative assessments take the form of products, and many formative assessments are planned to ensure that students master multiple learning outcomes in a PBL project. When people use the term "PBL lesson," it incorrectly oversimplifies the learning objectives and scope of a PBL project.
Unrelated Public Audience
Yes, one of the essential components of PBL is indeed a public audience. But PBL doesn't simply call for the work to be made public. The public audience component needs to make sense in terms of your project. It must be connected to the challenge, scenario, or problem of the project. If you have students creating and proposing new bridge designs, it would make sense to get an architect or engineer to review the designs. Simply posting it on a website isn't enough, and may not create the relevance and buy-in you want for students. It is critical that when teachers consider the public audience for a PBL project, the audience must connect in authentic and relevant ways. Ask yourself these two key reflection questions as you pick the right public audience:
Who needs to see our work?
Who would find our work helpful and important?
Inquiry Equals Research
Research by itself is not inquiry. The Buck Institute of Education describes inquiry in PBL this way: "Students are engaged in an extended, rigorous process of asking questions, using resources, and developing answers." Yes, research is one part of inquiry, but again, only one part of it. Inquiry is a cycle. When teachers launch the project, they should create a Need to Know list that includes students' questions, and they should use that list to guide the project. As students learn more, they develop new questions. These questions might be answered through teacher-designed activities and scaffolding, through research, or even through fieldwork. This process of questioning and developing answers takes more that just one cycle. If we want deeper learning in a PBL, there needs to be more that just research -- there needs to be inquiry. Consider this graphic posted on TeachThought.
Voice and Choice in Products Only
One major oversimplification is that voice and choice in PBL projects has to do only with the products that students create. Yes, this is one aspect of voice and choice, but another key component is how students conduct and spend their time in the project. Teachers need to consider not only what their students create, but also how they give students space to make decisions around teamwork, tasks, and the inquiry process. Now, this level of voice and choice depends not only on the age group, but also the level of the PBL learners. At the beginning stages of PBL, there may not be as much voice and choice, but there needs to be some. Many elementary teachers, for example, lead discussions and brainstorming sessions with students to help them figure out the next steps in the project, whether that takes the form of some instruction from the teacher or more inquiry. In PBL, all students can have some level of control in the inquiry process.
These are some of the terms and ideas around PBL that get on my nerves. If we want to make sure that we are in fact doing great PBL in our schools and community, we need to avoid these misunderstandings and incorrect ideas. While PBL has a variety of implementation methods, structures, and lengths, there are some minimum criteria that a project must meet for it to be PBL.
What are some of your PBL pet peeves?