Maker Education
How the Maker Movement Is Moving Into Classrooms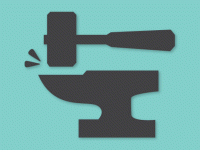 The Maker movement is a unique combination of artistry, circuitry, and old-fashioned craftsmanship. Certainly, learning by doing or "making" has been happening since our ancestors refined the wheel.
Don't treat making as a sidebar to an already overtaxed curriculum. As you investigate the principles behind teaching STEAM via making, you'll see sound research from many educators throughout history, including Jean Piaget who, in 1973, wrote:
In 1972, Seymour Papert predicted what many complain is the state of today's apps and programs for modern students:
Indeed, many of us go on first our first techno-rush as kids playing with erector sets, Legos, and the Radio Shack electronic kits. In a day when everyone thinks, "There's an app for that," many educators believe that we're missing the point of technology if we think its best use is programming kids to memorize math facts. Students don't want to use apps -- they want to make them.
Sylvia Martinez and Gary Stager write, in Invent to Learn, a book that some call the "Maker in Education bible":
A new generation of inventors is surfing the tide of the Maker movement. These classrooms emphasize making, inventing, and creativity. Let's look at the terminology and trends that will help educators understand the Maker movement.
Society's Move Toward Making
Here's a quick overview of history and terminologies.
This bi-monthly magazine was first released in January 2005 by Dale Dougherty. It focuses on the Do It Yourself (DIY) and Do It With Others (DIWO) mindsets. Every issue features step-by-step projects that often use household materials to make complex gadgetry and inventions.
These massive events were initially created by Make Magazine to "celebrate arts, crafts, engineering, science projects," and DIY. The first Maker Faire was in April 2006 in San Mateo, California. Dozens of Maker Faires and mini Maker Faires have become a worldwide celebration for makers everywhere.
Makerspaces, Hackerspace, FabLab, or TechShop
While some use these terms interchangeably, many say they are different. Some say hackerspaces focus on the technology aspect, while makerspaces are broader, including many kinds of artistic endeavors not necessarily technology-related. TechShops are run by a for-profit company, and FabLabs are a loose spin-off from MIT's center for Bits and Atoms led by Neil Gershenfeld.
Indeed, many communities have a new form of nonprofit called a makerspace -- a "community center with tools" where members share things they could not afford as individuals, including 3D printers, metalworking tools, vinyl cutters, laser cutters, and more.
This term alludes to the specific cognitive activities that occur during the process of designing something. While design thinking in schools transcends the Maker movement, it is becoming part of the curriculum in many schools with makerspaces. As some schools innovate, they are using resources like the Design Thinking Toolkit to involve stakeholders in redesigning the schools themselves.
Tinker, Create, Modify, Design, Hack, Build, Invent, Fix, Make
As you read about making, you'll hear many terms. In my classroom, one of the most important verbs is "tinker." Some might call tinkering experimenting, but it's more than that.
For example, when my son was making a robot out of a Hummingbird Robotics Kit, he tinkered with several motors and input devices to determine which he would use. He experienced a lot of failure, but we called that tinkering. We celebrate tinkering because there are times you may sit down to "make" with literally nothing more than the knowledge in your brain. Tinkering is a celebrated part of making because it is part of the invention process.
In my opinion, this book does a masterful job of connecting education research and the Maker mnovement. Tightly tied to the constructivist movement, Invent to Learn gave strength to the anecdotal evidence mounting from school design labs and makerspaces that students were becoming highly engaged learners.
#geniushour or 20 Percent Time
While proponents of each will argue the merits of the names and what you call them, you'll see that in both cases, student-driven project-based learning and tinkering with STEAM tools are a big part of the practice.
Learning Commons
In many places, libraries are evolving into learning commons. Based upon the work of David Loertscher et. al in the 2011 book The New Learning Commons, libraries are becoming more comfortable spaces for collaboration and connection as well as common areas for tools and resources. This makes them a perfect place for makerspaces.
video
Makerspaces, Hackerspaces, and FabLabs in Schools
The FabLab at Kentucky Country Day School in Louisville (see the video above) has all kinds of tools from a 3D printer to a laser cutter and vinyl cutter. Third graders are taught to build robotics using Lego NXT kits, and older kids build and program their own robots using Arduino boards and all kinds of tools. Older students complete design challenges and build using every tool in the area, including items like sanders and drills, usually found in woodworking shops.
Research and Development Departments in Schools
You can even prototype and adopt this mindset in your school. Shabbi Luthra from the American School of Bombay has created a seven-person R&D department. This entity is commissioned with prototyping and reimagining educational experiences at the school and sharing what they learn. (Follow them on Twitter @asb_research.) As a form of "disruptive innovation," you can tinker with school itself -- and certainly progressive schools are doing this.