Professional Learning
Inspiration: An Educator's Fuel
In the hard work of education, we need to seek out inspiration and hope and fuel our reserves.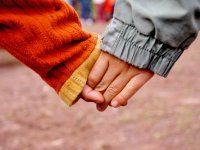 Winter is an optimal time of year to reflect on how you're doing as a teacher, school leader, or instructional coach. One aspect of your reflection might venture into the terrain of how you're feeling about your job and how your spirit is sustaining the pressures of work. If your spirit is low or lagging, it might be time to fill up your reserves of inspiration.
It's crucial to routinely refuel our inspiration tank in order to sustain our energies in the hard work of education. There are, of course, other things we need to make sure we do -- eat well, sleep, exercise, and laugh, but filling reserves for inspiration is key.
So what's inspiring you these days? What have you seen, heard, experienced, read, listened to, or done that has inspired you?
Refueling Resources
Every day I find things that inspire me in classrooms and schools, in conversations and discussions, and at home and beyond. Here is a selection of some recent sources of inspiration:
Our brains are wired to look at and listen for what's not working -- they are designed to have a "negativity bias." Because of neuroplasticity our brains can grow and change; we can shift this tendency, but it takes work. We need to seek out inspiration and hope and fuel our reserves.
So what's inspired you lately? Please share in the comments section below.