Family Engagement
Home Visits: Reaching Beyond the Classroom
Get to know your students and strengthen the home-school partnership with these seven tips for reaching out to parents and meeting families.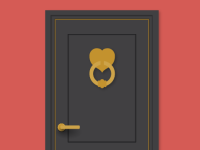 As a teacher at a small Oakland, California public high school called Life Academy, where each teacher also holds a mixed-grade level advisory class of about 20 students, I began conducting home visits for my advisees as a way to clarify my relationship to them as more than a teacher. After all, we would be together for the next four years. I would be their advocate when they struggled in other classes, the one who would write their letters of recommendation, announce them at graduation, and ask them about their day, every day. Part of this relationship was an initial visit to each student's home.
Seeking Home-School Partnership
To make home visits manageable, I only visited the homes of the four to five ninth graders who were new to my advisory class. The first year I did this, there was a lot of pushback from students who weren't used to having a teacher visit their home, but in the second year, the tenth graders were able to sell the idea for me. They'd say, "Yeah, she came to our house, too. It was cool!"
Once there was buy-in from the class, the home visits were relatively easy to set up. The student would check with their parent and find a good time for me to stop by. Often the parents were relieved to hear that they didn't have to get off work early or find time to come to me. In fact, some of my students' parents began to request home visits, and I happily obliged. I always gave myself a full hour, but rarely needed it. I visited homes after school, in the evening, or on the weekend, whatever was best for the family. While I've heard the advice to conduct home visits with a partner teacher, I personally felt that going alone made it more comfortable for the family.
One time, when I was visiting the home of soccer star Angela, her mom had prepared a full meal for me, and the visit lasted well into the evening when she invited me into the back yard to pick lemons for my own family. After that visit, despite the language gap (I am proficient but not fluent in Spanish), whenever I saw Angela's mom at school events or at on-campus parent conferences, it was more like seeing an old friend. We were comfortable with each other. She felt accepted by me, and I felt respected by her. We were partners in her daughter's education.
Of course, it didn't always go so idyllically. Once I visited the home of Payton, whose mom was volatile and even hostile in meetings. I had met her several times before the home visit because Payton was in trouble at school early and often. At his house, I was formally welcomed but felt out of place as we sat in the living room and his numerous brothers clamored for his mother's attention. His mom told me about how three of Payton's male role models had been killed in the last few years. I was glad to have had a glimpse at his home life, even though its reality made me feel more powerless than before. I imagined that as out of place as I felt in his mother's home, she must also feel the same way when visiting the school. If nothing else, the visit allowed me to empathize more clearly with Payton and his family.
The Power of a Visit
Whenever I coach new teachers, I encourage them to visit the homes of students as early as possible. It's just about the quickest way to understand a student better. Home visits should also be considered when a student is new to a school due to a transfer. While I made it a personal policy to visit the homes of all my ninth grade advisees, I also recognized that the impact of home visits could have been multiplied had it been a school-wide practice. Can you imagine if every ninth grader got a visit from his or her advisor, and if each family felt personally welcomed to the school? At my school, we've made time for on-campus parent conferences by modifying our schedules, but we haven't yet prioritized home visits. I think meeting parents and guardians where they are most comfortable could make a big difference. It certainly did for Louise Rocha-McCarthy and Annie Huynh.
In my own experience, visiting my student Diego at his house when he had been out of school for several weeks is what got him to come back to school, albeit briefly. I saw the power of home visits again this year when one of our most challenging students had missed several weeks of school. An email chain revealed that no one had been able to reach the family to find out why he had been away. Students were starting to ask where he was and why none of his teachers knew the answer. That very afternoon, three of his after-school mentors went together to his home and by the next day he was back in class. While the visit clearly had a positive impact on the young man, this impact rippled throughout school, too. Students saw without a doubt that the adults at school, not just classroom teachers, cared for even the most troubled student, and that being absent didn't mean being invisible.
7 Suggestions for Visiting
Here are a few tips to get the most out of your home visit:
Make home visits a part of your classroom or school culture so that no one feels singled out.
Systematize who gets home visits to keep the practice manageable for you.
Set aside strategic times during the year for home visits.
Be flexible about when you do a home visit. Let the parent or guardian decide the date and time.
Be prepared to share one concrete example of a way that you've seen the student shine.
Don't discuss grades or behavior. This is a time for getting to know the family. Ask them open-ended questions. Ask your student to show you where they do their homework.
Thank the family for allowing you in to their home.
Have you visited your students at home? Please share your experiences in the comments below.