Administration & Leadership
Focus on the Process and Results Will Follow
Great sports coaches focus on player growth and development for the ultimate win. Educators can follow suit by focusing on student learning rather than test scores.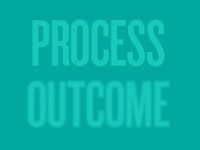 As I explored the correlation between great coaching and great teaching while interviewing highly successful sports coaches for a book about what teachers can learn from them, a common theme surfaced repeatedly. Several coaches stressed the importance of emphasizing the process rather than the results.
This approach may seem counterintuitive, especially given the unprecedented emphasis on testing and performance in education today. However, the process-oriented approach to teaching and learning falls in line nicely with classroom instructional goals such as growth mindset and mastery. Because teachers are generally compliant, they will work diligently to produce the scores and performance that states, districts, and school leadership demand. Perhaps, though, teachers need more leaders who can help emphasize the process in teaching and learning while de-emphasizing the performance.
The Problem
Athletes at all levels face greater pressure today than ever before to be competitive, to score, to rack up statistics, and to produce wins. With such rising pressure, organizations, teams, coaches, and even parents often value quantified results, numbers, and stats as much as, if not more than, player growth and development. In fact, most of the adults placing this pressure on young athletes assume that stats, scores and wins provide evidence of growth and development, while lesser stats and losses provide evidence of failure.
Unfortunately, this misguided thinking in the sports world seems to be mirrored in the world of education. Quite often, parents, students, and some educators mistakenly assume that test scores and even grades are also indicators of growth, development, and mastery. With so much emphasis on high-stakes testing and quantified data, is it any wonder that adults and students get hung up on performance, or outcomes and results, at the expense of mastery and an intentional focus on the process?
A Potential Solution
One might expect coaches competing for Olympic medals and NCAA national championships to focus on big-picture goals, wins, and titles. While truly great coaches such Marv Dunphy, Terry Schroeder, Brad Frost, and Brandon Slay do have NCAA titles, Olympic medals, or both, what I learned from them runs counter to what might be expected. Many of these coaches maintain that focus on the process has been a key ingredient for their success. They define "the process" as the emphasis on player growth and team development, mastery of skills, and mastery of elements of their respective games. Each insists on staying centered daily on the process, rather than talking daily about how to win games and championships.
Consider, for example, the words of the Tampa Bay Rays' manager Joe Maddon: "You're not trying to beat the Yankees or the Red Sox or the Blue Jays, you're trying to beat the game of baseball through execution." What makes this philosophy perhaps both counterintuitive and ironic is this: athletes and teams perform best when their coaches focus on the process and train to mastery, not when their coaches train them to perform. This approach holds huge potential for transforming classrooms.
Benefits of Emphasizing the Process
In the classroom, focus on the process can yield several benefits for students, including fostering a growth mindset, creating a student-centered environment, and reducing stress for students. For our purposes right now, however, let's examine how focus on the process can help students move away from chasing grades and scores, and move toward full engagement in learning and growing.
Sports fans, parents, and young athletes often value high scores, great stats, and wins, and spend their energy chasing those things. Great coaches know these shiny objects often hold little value. A win against a poor opponent or a win marked by little effort, bad habits, or poor execution may be a hollow victory. Conversely, while our same fans, parents, and athletes generally loathe losses, great coaches know that athletes and teams can play exceptionally well and show tremendous growth and improvement, yet walk away from a contest with a loss. In both instances, great coaches must direct athletes away from the results (stats and wins) and refocus them on the process (player growth and mastery). Athletes and teams that chase stats and wins will lose sight of the process. An athlete focused on his own growth and mastery of the game will see improved performance. For example, when a pitcher in baseball focuses on mastering the curve ball rather than striking out batters, the results will follow.
These same principles hold true in education. Test scores and grades may not accurately reflect a learner's success or failure, though parents and students spend enormous amounts of time, energy, and money chasing grades and scores because they believe these things are true indicators of learning. Hence, great teachers encouraged by great educational leaders must keep learners focused on the process, not the results. Students chasing scores and grades will lose sight of the learning process and their own growth and development. Like their athlete counterparts, they must focus instead on personal growth within the learning process if they desire better performance. When a language student, for example, focuses on mastering the language rather than making an A, the results will follow.
The subtle shift away from results-oriented thinking to focus on the process may seem too simple to be true. Great leaders who see the value in process-focused teaching and learning, though, can help teachers improve what happens in their classrooms. Focus on the process will lead to mastery, growth, and ultimately, better performance. If you don't believe me, ask Coaches Dunphy, Schroeder, Frost, and Slay -- to name just a few.
Do you believe that your school puts a greater emphasis on process or results?