Teacher Wellness
5-Minute Film Festival: Restoring Hope and Faith in Humanity
It's that time of year when many teachers need a little pick-me-up. Here's a playlist of videos to give you an uplifting, inspiring, end-of-the-year push.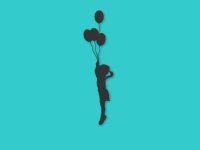 It's that time of year when most educators I know could use a little pep talk. With disaster in Nepal and riots in Baltimore, and the end of the school year feeling just out of reach, some days it's hard to get out of bed. With that in mind, I've gathered a little collection of videos that will bring a smile to your face and warm your heart.
Video Playlist: Hope and Faith
Watch the first video below, or watch the whole playlist on YouTube.
video
More Resources to Brighten Your Day
What do you do to feel better when you're down? How do you renew your hope when you're feeling defeated? If you're in need of a little inspiration, check out the resources below. Hearing about (or doing!) acts of kindness, finding things to be grateful for, and giving yourself a break can all be great starts to change your mindset. Hang in there!