Assessment
Failure Is Essential to Learning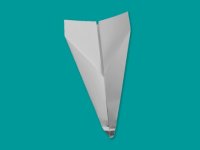 One of my favorite things to say when doing strategic planning with teachers is that the plan has a 50 percent chance of success and a 100 percent chance of teaching us how to get "smarter" about delivering on our mission.
I love saying this because it conveys an essential truth: Failure is not a bad thing. It is a guaranteed and inevitable part of learning. In any and all endeavors, and especially as a learning organization, we will experience failure, as surely as a toddler will fall while learning to walk.
Unfortunately, in education, particularly in this high-stakes accountability era, failure has become the term attached to our persistent challenges. Wholesale problems, such as the achievement gap and the high school dropout rate, are labeled as "education failures." We argue over how to "prevent" more failure. Increasingly, failure has come to mean something terrible, something to be avoided, and shunned.
Why Failure Is Important
Early educational reformer John Dewey said it best: "Failure is instructive. The person who really thinks learns quite as much from his failures as from his successes." At Envision Education, we embrace Dewey's notion of failure, believing it to be essential to learning. I'm not talking about dead-end failure, the kind that results in loss of opportunity, regression, or stagnation.
Instead, we see failure as an opportunity for students to receive feedback on their strengths as well as their areas of improvement -- all for the purpose of getting better. When reframed as a good, constructive, and essential part of learning, failure is a master teacher.
In Envision Schools, failure is an intentional part of our school design and, consequently, our culture. It has to be. The majority of our students enter ninth grade with a strong personal -- and negative -- understanding of failure, based on a chronic lack of school success.
To help these kids make the kind of gains they need to master the Common Core State Standards as well as Envision's competencies and leadership skills, students must learn to receive feedback and also how to use it to improve. As such, "failure" -- not achieving as highly as they are capable of -- becomes a close friend on each student's journey through high school and college.
How do you make failure students' friend? Set a high standard and don't be afraid to tell students that they haven't met it. But in the next breath, give detailed suggestions on what they can do to improve. And, most important -- though so often given short shrift -- allow students the time, space, and support to make the revisions. In such a culture, failure does not mean, "You lose." It means, "You can do better. We believe in you. Here is some feedback: revise, and try again."
One Student's Story
Meet one student whose story illustrates the power of seeing failure as a friend. Tiana is not only the first in her family to go to college, but also the first in her family to graduate from high school. Although she came to Envision at eleventh grade, a lack of credits required her to repeat tenth grade.
Tragically, at the beginning of her first year at our school, her mother passed way. Her teachers and advisor visited her at home to see how she was doing and offer support to her and her family. She came back to school determined to work hard to succeed. She persisted, and reached her senior year with enough credits and a grade point average that qualified her for California State University.
To graduate from Envision, she still needed to pass her senior year portfolio defense. And here, she failed her first attempt. She delivered a defense presentation that fell short of the high standards her teachers expected of her. But with targeted feedback, support, and coaching from the same teachers who visited her at her home, she was well equipped to do better.
She revised, prepared again, and eventually delivered a high-quality portfolio defense that demonstrated her readiness for college. Today, she is attending Sonoma State University and majoring in education so that she can become a teacher.
In this video, learn how Envision students work with their teachers to prepare for their portfolio defenses:
video
Over time, Envision teachers have come to see that the students such as Tiana who don't pass on their first attempt are, in fact, the fortunate ones; what they learn by persisting and maturing through failure pays off down the line.
And because this reframing of failure is modeled so publicly and systemically by the portfolio defenses, our teachers, convinced of its power, tend to recreate similar cycles of failure and redemption in their day-to-day classroom instruction, where school culture lives.
Educators need to be intentional about designing and building schools where students are friends with failure. Such environments truly prepare students for transformative success, in college and beyond.