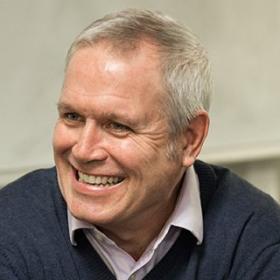 Bob Lenz
Executive Director, Buck Institute for Education
Bob Lenz, executive director of the Buck Institute for Education (BIE), the world leader in project-based learning professional development and district implementation of PBL, previously cofounded Envision Education and served as the CEO and chief of innovation until 2015. Under Bob's leadership, Envision Education put in practice a highly successful redesign model that has opened a path to college and college retention for underserved urban students at Envision's three Bay Area arts and technology high schools.
Bob also launched Envision Learning Partners, which fulfills the original promise of charter schools to serve as demonstration sites for innovative educational practices to transform the broader public school system. Envision Learning Partners is working with schools, districts and networks of schools across the country as they adopt the Envision Schools College and Career Ready Student Performance Assessment System.
Bob was the first in his family to receive a four year college degree, obtaining a BA degree from St. Mary's College and an MA degree in education from San Francisco State University. When he is not spending time with his family in San Rafael, California, he is stand-up paddling, riding his bike, or playing rugby.