Arts Integration
Culinary Arts Integration: 12 PBL Activities Students Can Sink Their Teeth Into
Use the study and preparation of food as a cross-curricular PBL modality in math, chemistry, social studies, history, or language arts classes.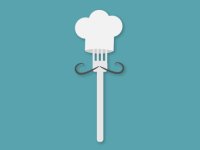 Editor's Note:This post was co-authored by Lori Holm, a culinary arts and religion teacher at Loma Linda Academy in Loma Linda, California.
Encouraged by recent educational research, more and more teachers are finding ways to integrate the arts into their curriculum. While the advantages to this approach have been widely documented, culinary arts integration is commonly neglected in the discussion. We argue that the incorporation of culinary arts as a project-based learning activity is an excellent way to increase student knowledge and engagement.
With culinary arts integration, an arts activity is used to enhance student content knowledge. Arts integration is an active-learner process which can be easily modified to fit various disciplines, grade levels, and student skill levels. Students' long-term memory of content is strengthened by arts integration along with their joy and appreciation for the art itself.
Research, Creativity, and Execution
First, a little about what culinary arts integration is not:
Learning fractions by breaking apart cookies
Eating pie on Pi Day
Learning to count with M&Ms
Tasting baby food and writing descriptive paragraphs.
While these activities are certainly memorable, they aren't technically culinary arts integration activities, because the art here does not instigate effort, elaboration, and study on the part of the student. Instead, these activities are culinary visual aids, enjoyable and delicious in their own right.
So, what is culinary arts integration? It's an approach that requires student research, creativity, and execution. It's a project-based activity where the learning is in the student's hands. These activities are also ripe (pun intended) for cross-curricular application and public speaking opportunities as students defend their creations to the class in a persuasive speech.
Here are a few activities that we have done at our school, Loma Linda Academy, and a few others that we think would be amazing:
Shakespearean meal
Literature students research the foods of the English Renaissance and bring a dish for a full-class tasting. They must defend their selections, explaining the specifics of the dish and which socioeconomic class it would represent.
To Kill a Mockingbird meal
ELA students research the southern foods mentioned in Harper Lee's novel and bring a dish for a full-class tasting. This activity could be done with many different novels, from a formal tea while reading Dickens' Great Expectations to a competitive cook-off using primitive ingredients from Golding's Lord of the Flies.
State dinner
History, social studies, and culinary arts blend in a cross-curricular activity when students research official state foods and make a dish to share with the class.
Emily Dickinson tea party
As a cross-curricular American literature and culinary arts activity, students research the recipes of Emily Dickinson and make samples for a full-class tea party.
A Middle-East feast
In this cross-curricular history and culinary arts activity, students focus on the question, "What's in the pantry?" This would include researching the agriculture of the area, weather that affects their dependence on certain crops, lifestyle (socioeconomic class, education level, etc.), and other cultural influences. This activity could be done with the study of many different areas of the world and time periods, such as medieval times or WWII-ration situations.
Chemistry cookie recipe experiment
Science students study the way certain ingredients react to each other. For example, why is yeast used in baking? How does whipping affect an ingredient versus simply mixing? Students make a cookie recipe with some ingredients left out and discover what the missing ingredient does to the recipe.
Other Ideas
Recipe conversions
Math students convert recipes by size or various units of measurement, such as adapting a recipe written to feed a small group (2-4) to one that would feed a large crowd (50+). Students could convert a recipe from the imperial system to the metric system, or vice versa. Then they check their work by making the recipes they've converted.
Grocery shopping
Shopping for a family of four becomes a cross-curricular math, social studies, and culinary arts activity. Students choose a family from a particular country, researching the typical meals and price of food. Student groups bring in a sample dish to present to the class.
Book report project option
ELA students make a meal (group project) or dish (individual project) using foods mentioned in the book.
Food storage experiments
In this cross-curricular science, social studies, and culinary arts activity, students consider how different cultures store their food and how that affects their meal choices. Which foods freeze well and why? Which foods must be kept at certain temperatures and why? Students make and present a dish to the class.
Gastronomy experiments
As a cross-curricular chemistry and culinary arts activity, students consider the chemistry of flavor, texture, and smell. They experiment with various ratios to create these aspects in a recipe.
Aquaponics lab feast
For a cross-curricular life science and culinary arts activity, use the vegetables and fish from the lab to make and eat salad, fish tacos, pesto, and salsa at an end-of-the-year feast.
Making It Work
Unfortunately, outside of culinary classes and the occasional foreign language class, food is rarely utilized as an arts activity. There are understandable, valid concerns regarding culinary arts integration. Food safety issues, costs, and allergies are just a few potential negatives. To counteract these negatives, we recommend proactive communication and group tasks. Having a group of students work together can decrease individual costs, and communicating ingredients during pre-meal presentations can help students avoid allergic reactions. Always check with your district or state regarding food safety laws and restrictions.
The enhanced experience of culinary arts incorporation promotes stronger, long-term learning of the associated content. What culinary arts integration activities have you tried?