Collaborative Learning
Classroom Catalysts: Inventive Teachers Ignite Self-Guided Learning
Welcome to Brightworks, an independent school that functions as an open laboratory of hands-on engagement with teachers and students as partners in discovery.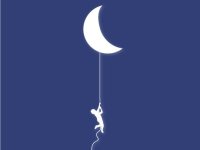 You've heard the old chestnut: "Those who can, do. Those who can't, teach." It's catchy, but like so many popular notions about teaching and learning, it's wrong. The best teachers are also doers, and they help their students become doers, too.
Most teachers bring a wealth of practical experience with them to the classroom, serving as role models of what can be achieved and mentoring students through the steps to success. Like a wise parent or a supportive boss, a versatile teacher who is both mentor and role model can inspire, coach, and motivate the next generation. Teachers with practical experience and willingness to explore are especially motivating to future entrepreneurs and innovators: people who take ideas and put them into action.
Everything Is Interesting
Gever Tulley is one such teacher-catalyst. He is the founder of Brightworks, an independent school in San Francisco that works like an open laboratory. Teachers and students co-create the curriculum, tackling topics through an "arc" that begins in exploration (research), moves to expression (self-designed projects), and culminates in exposition (re-evaluation). Students are encouraged to solve problems, rather than merely pass tests. The school's motto is "Everything is interesting," and that includes not only the what -- recent topics include rulers, clocks, and fairness -- but the how, which involves hands-on engagement where the teachers and students are partners in discovery.
For example, the arc on rulers was designed to illustrate the value of precision and accuracy. In the exploration phase, the students quickly began to wonder how to measure spans longer than rulers. They used a field trip to the Golden Gate Bridge to test their individual stride as a measuring tool, and then walked the bridge to count their paces. (One 12-year-old girl estimated the length of the 4,200-foot bridge within six feet, a margin of error less than one fifth of a percent.)
For the second phase, ten sixth-through-ninth graders proposed to improve access to an unused part of their classroom by building a bridge between the mezzanine and second floor. In the course of three weeks, they tackled engineering problems such as load bearing and the value of scale models and prototypes. They worked through an unanticipated setback when the bridge turned out to be heavier than ten young people could lift, which led them to explore shipping literature from the 17th and 18th centuries for information about the mechanical advantage of pulleys. In the end, they hoisted and bolted in place a bridge that now permanently improves their classroom and helps the school overall.
Solving Problems and Puzzles
At Brightworks, there are no lines between traditionally separate disciplines like science and art -- concepts come to life as students put their ideas into action. The K-12 program is pioneering because it starts with the youngest students and enables them to take charge of their own learning. They ask questions, handle tools, and overcome obstacles. Students create -- rather than merely receive -- real-world knowledge.
Gever is himself an explorer in the field of teaching. A self-taught, lifelong learner, he tested the methods that he uses at Brightworks at the Tinkering School, a national network of experience-based summer camps that he founded.
"The world needs people who see tough problems as puzzles and have the tenacity and creative capacity to solve them," Gever said. "The projects our students propose and undertake are richly varied and real. Working through them, they grasp another way of looking at the world, a keyhole to a different universe."
Now in its third academic year, Brightworks is popular with both students and their parents. Demand for placement is high. The school is looking to expand the model to the Tucson Unified School District in Arizona.
Gever is among the first seven Allen Distinguished Educators, a new program that aims to harness the energy of creative, passionate educators and multiply the number of students who have access to life-changing experiences at school. The Paul G. Allen Family Foundation recognizes and supports award winners with $25,000 for their distinguished work. The ADEs are also accepted into a yearlong fellowship program where they receive support to develop strategies for growing their programs to reach more students. In this first round, the ADE program has focused on teachers fostering experiential learning in engineering and entrepreneurship.
We send our children to school so that they can grow to become resourceful, creative contributors to a rapidly changing world. Teachers like Gever Tulley are invaluable guides on that journey, willing to take risks and encouraging their students to take risks, too.