Project-Based Learning (PBL)
Avoiding the Flop: 5 Questions to Guide Projects and Inquiry
To be an effective guide on the side, plan for every aspect of the project while remaining open to student ideas, needs, and understanding.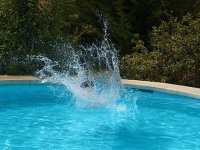 The beginning of the school year arrives with excitement, eagerness, and the potential for new beginnings. It does not take long for this initial surge of energy to wear off as students and teachers find themselves caught up in the actual routine of school. We can avoid this potential shift to monotony by creating and facilitating learning experiences that lead to passion, inspiration, and engagement.
Planning and Adapting
Inquiry and project-based learning (PBL) are tools that help me decentralize my classroom and allow student work, ideas, and creations to take center stage. When I have planned well and can anticipate or intercept problems as they arise, the results can be incredible. I often feel that my students' finished projects far exceed anything that I was capable of at their ages. At other times, a lesson or an entire project flops.
Similar to all teachers that I know, I have memories of times when I was trapped inside a unit (of my own design) that felt like it would never end. At times, I introduced projects too early in the flow of a unit and watched the students' product fall far short of my expectations for creativity, content, and/or design. I remember class periods when students accomplished very little thanks to my lack of clear expectations, guidance, or modeling. At other times, I unintentionally rushed students and their workflow by not providing realistic amounts of time for them to complete high quality work.
While PBL and inquiry can transform classrooms into places of creation, meaning, rigor, and excitement, no aspect of teaching is rote. The creative dance of teaching involves constant planning, observation, and reevaluation. Educators I meet regularly ask about which point makes the most sense for introducing a project, or about how to begin inquiry. While at times we all desire specific tips and guidelines, the challenge is to remain connected to the reality of teaching as an art that requires constant adaptation and experimentation. (We should all be wary of anyone who tries to sell a formula for successful teaching!)
Guide on the Side
With an awareness of the fluidity of teaching and learning, I offer these five guiding questions and accompanying thoughts for integrating PBL and inquiry into unit design.
1. In what ways can issues introduced and defined?
A successful unit intro draws students in while generating complex questions for investigation. I think of this as more than a "hook." The intro can involve autobiographical journaling from students, documentary film excerpts that complicate an issue or perspective, or a text that introduces new ideas or concepts.
2. What knowledge will be helpful for the whole class to share? What research should students pursue individually?
A shared body of knowledge can help your students as they move forward with individual work, research, and project design. This knowledge may come from shared readings, video clips, discussions, or other sources that help the whole class reflect and analyze as they develop their initial ideas and/or questions.
3. What will the students produce? How will they produce it?
Projects involve many steps. Simple structures and checkpoints make an enormous difference for students as they progress toward a final product. There are times when working in groups clearly benefits a project, and times when projects lend themselves to individual work. If technology is available and will add to the work that students are doing, then it should be integrated. If tech won't add something new, students can create in other ways.
4. What will happen with the projects?
It is important to plan in advance about the audience and the final stages of a project. At times, students may share their work with a specific group. At other times, the projects can be evaluated by peers. Self-evaluation and/or reflection about the work, learning, and process can all be very valuable steps at the end of a project.
5. In what different ways can we support students who struggle?
The more I am able to anticipate stumbling blocks and tune into students' processes as they work, the more I am able to successfully, tactfully assist in moments of struggle. Offering a strategic idea or a resource at the right time can be the difference between a student who feels permanently stuck and a student who feels inspired to move a project forward.
Lead by Following
Many steps and stumbles are required to create engaging, meaningful curriculum. Ultimately, the work of teachers is to skillfully create learning experiences that matter and then bounce along for the ride as we adapt, respond, and rethink according to the needs of students and the realities and complexities of learning.
How do you plan your projects and inquiry, and how do you keep them on track once they're in motion? Please tell us about it below in the comments.