Social & Emotional Learning (SEL)
Avoiding Common Mistakes When Implementing SEL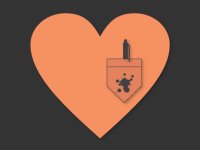 Curriculum-based social and emotional learning (SEL) and related programs require several elements to be successful, beyond even carrying them out with a high degree of fidelity. Some don't believe that programs are the best way to build SEL but even among those who do see programs as having a key purpose, the current understanding is, at best, that programs are necessary but not sufficient to produce generalizable skill gains in their recipients.
First, they require piloting and integration into the ecology of the school. Second, the skills taught in the programs must be linked to academics and other parts of the school routine. That is, they must become part of the language, fabric, and culture of the school. Finally, sustainability requires the existence of an implementation support system, including a leadership team to provide guidance and connection to others who have more experience and can be called upon for consultative problem solving.
Possible Challenges
Much has been written about common implementation mistakes and how to overcome them. The main barriers are:
1. Understanding: lack of staff familiarity with, understanding of, and training in the deep principles of the program and what it takes to build skills.
2. Potency and Integration: failure to provide full potency and integration of the program despite the tremendous proliferation of school mandates and the pervasive standardized test culture.
3. Ongoing Support: the lack of ongoing implementation supports even if comprehensive training takes place, especially at the administrator and policy levels.
Suggestions
And here is how each obstacle can be dealt with:
1. Understanding: There must be a clear understanding that SEL and character development and related program foci represent a set of skills and dispositions/essential life habits that can be built developmentally if we do so with intentionality, focus, and continuity, in a positive, supportive, healthy school culture, and climate. Further, it is the same set of skills and habits that ultimately mediate academic, civic, and workplace success.
In fact, true academic and life success integrates the intellectual, emotional, and social facets of learning. These are inextricably interconnected. So this is a foundational educational focus, essential to, part of, and integrated with the Common Core.
2. Potency and Integration: It takes students a minimum of two years to begin to register meaningful skill gains. Like anything designed to improve health, it is essential that the dosage of an SEL-related program is adequate (at least 25 to 30 times over the course of the school year for at least 30 minutes per week), and that there is a "booster" provided through systematic integration of the skills and values that are the focus of the programs into academic subject areas and all school routines (see Ray Pasi's book, Higher Expectations, for excellent examples of integration of SEL into academics for middle and high school).
The above is especially true for included special education students, whose frequent time being pulled from the classroom or being worked with one-on-one creates discontinuities in their participation in SEL-related programs. This leads to the paradoxical expectation that they can somehow "make up for" these instructional shortcomings assistance.
3. Ongoing Support: Training and opportunity must be available for Leadership Teams to form in schools, teams with a broad mandate to assess and improve school culture and climate and prevent bullying. These teams also must have time to evolve into professional learning communities. Then, they need a three-year window in which to implement SEL-related plans. With my colleague, Jeff Kress, our research found that implementation is significantly aided by having ongoing connections with those who have external expertise. This, it turns out, is an essential element of long-term sustainability.
In practical terms, this means keeping ongoing relationships with the program developers, their regional or local representatives or at least a network of local implementers who can be drawn upon for practical problem solving assistance as needed.
Are Mental Health Professionals Necessary?
At Tier 1, teachers do not require the assistance of mental health personnel to implement these programs. The pedagogy of SEL-related programs is constructivist, discovery-oriented, problem-based, and skills-focused and is well within the competence of a good teacher. What teachers do need, however, is support and assistance from others who have implemented the program they are using, or similar ones, to a greater degree. These individuals may be various student services and mental health personnel but it's the qualification of having prior implementation experience that is most important.
At Tier 2, teachers working with small groups generally would benefit from support in behavior management, as the recipient populations in general may be a bit more difficult to deal with than the typical classroom group, where there is sometimes greater heterogeneity. Plus, the Tier 2 small group/individual context will be more congruent with the mental health personnel's experience, generally speaking.
Foundational Beliefs of SEL
Implementing SEL in schools can no longer be considered an option. It is a developmental right and an ethical and moral imperative. There are four foundational beliefs that support this view:
Children need a supportive environment created by caring adults for them to succeed, and all children can succeed
Those working in the educational context, in any position, must act with respect, challenge, caring, safety, civility, support, inspiration, and encouragement of opportunity and resilience
We must go about this with No Alibis, No Excuses, and No Exceptions
Ultimately, "We must prepare our children for the tests of life, not a life of tests" ( a quote from " "Prepare Children for the Tests Of Life, Not a Life of Tests")
This should be the school year that you dedicate, or re-dedicate, yourself to improving the social, emotional and character development of your students and the climate of your school. Be sure that you share resources with colleagues to help more of them join you. Edutopia has resources you can share with others to get them on board. What are you waiting for?