Assessment
Question: Should Classroom Participation Be Graded or Not Graded?
Share your thoughts, and we may quote you.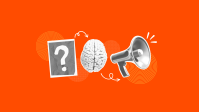 Classroom participation: to grade or not to grade? Some say it showcases engagement, while others feel it might not be fair to quieter kids or those who process differently. What's your take, especially if you've seen both sides in action?