Technology Integration
Question: What Tech Tool Do You Think More Teachers Should Know About?
Discover your peers' favorite edtech.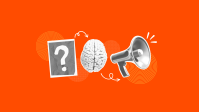 There's so much edtech available that it's easy to overlook what has the potential to make teaching easier or more engaging. What's a tech tool or resource that you've found valuable, even if it's not widely known? Share hidden gems you think more educators could benefit from discovering.