Assessment
Question: Do You Allow Open-Book Tests? Why or Why Not?
Share your expertise with us, and we may quote you.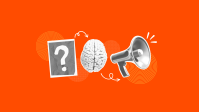 Open-book tests can often provide a more realistic reflection of real-world problem-solving, shifting the focus from memorization to application and critical thinking. But some educators worry that they disincentivize students from studying thoroughly. We're curious about your perspective: Do you allow open-book tests in your classroom? Why or why not?