Student Engagement
Question: What Are Your Favorite Spooky Activities That Combine Fun With Learning?
Share your ideas with the educators in our community.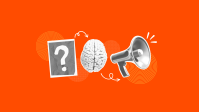 As the days become shorter, many educators look to add a touch of spooky to their lessons, making for some memorable classroom moments. We'd love to hear from you: What are your favorite spooky-season activities that blend fun with learning? Share your bewitching ideas with us!