Student Voice
Question: How Do You Use Student Feedback to Change Your Practice?
Advice for educators from educators on using student feedback to improve instruction.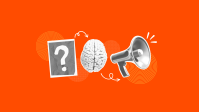 As an educator, you're constantly looking for ways to improve your teaching methods. Have you ever made adjustments to your lesson plans, teaching techniques, or classroom management based on student feedback? Share your experiences on how classroom input has shaped your approach to teaching.