Professional Learning
Innovations in Teacher Prep and Support: Resource Roundup
In this collection, find resources that discuss some of the innovative strategies used by teacher educators, mentors, coaches, and other professionals to prepare and support preservice and new teachers and facilitate ongoing teacher development.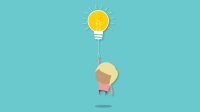 Trends in Teacher Education
Content-Area Preparation
English Language Arts
Modeling Close Reading for Future Teachers: Why Video Works, by Janice Dole (2014)

Dole, a reading and literacy methods instructor, presents her experiences with video in effectively training pre-service teachers how to instruct students in the critical skill of close reading. This post is the first of three in a series. Check out Dole's curated collection of ELA videos and webinars in part two and exceptional professional websites for reading teachers in part three.

Fostering Adaptive Teaching Across Reading Dimensions, by Antony Smith (2014)

Smith, an associate professor in literacy curriculum, describes his pre-service teachers' reflections on the five dimensions of reading with their elementary school buddies, and how this helps them understand adaptive teaching.

Engaging Pre-Service Teachers in Authentic Writing Instruction, by Troy Hicks (2014)

Hicks, a teacher-educator at Central Michigan University, describes how he fosters inspiration and excitement about the craft of writing with future elementary and middle school educators.
Mathematics
Takeaways from Math Methods: How Will You Teach Effectively? by Jennifer Bay-Williams (2014)

Bay-Williams, educator and author, shares three critical ideas that she wants her pre-service math teachers to learn, each connected with a basic understanding of how their students will think and acquire knowledge.

Developing a Math Teacher Knowledge Framework, by Sarah Quebec Fuentes, J. Matt Switzer (2014)

Fuentes and Switzer, assistant professors of math education, show the building blocks of the teacher knowledge framework and share preservice teachers' reflections on learning to anticipate student thinking.
Social Studies
Mentoring and Coaching Teachers
Additional Resources on the Web