Literacy
How 'Among Us' Helps Students Master Argumentative Writing
In the popular online strategy game, students make claims, listen to counterclaims, and reach a conclusion—skills they need to write a strong argumentative essay.
Like many other teachers in the world, I have been tasked with the incredible challenge of teaching online to a sea of students who are used to being in a classroom learning, discussing, and connecting with their peers. In just a couple of days, I went from a loud, bustling classroom full of energetic 10th graders to an eerily quiet Zoom call full of black boxes and muted mics. Hearing and seeing my students became a thing of the past. When I began to notice my students struggling to understand argumentative writing, I knew I had to get creative.
In addition to teaching English, I run my school site's gaming and e-sports clubs. Advising those club meetings was like night and day compared with teaching my English class; I could barely say a word during our meetings because my students were so excited to play games with each other.
It all clicked when my gaming students asked if they could play a game called Among Us. As my students worked together to find the imposter, I noticed them using all the skills I was teaching in my classes; I heard each of them formulate a claim using multiple pieces of evidence. I listened to them respectfully disagree, negotiate, and work together with their peers to analyze the claims they were hearing and ultimately decide as a team which claim was strongest. The best part? None of them even realized that what they were doing was academic. That's when I knew I needed to bring it into my classroom.
What Is 'Among Us'?
Among Us is a free-to-play social deduction game, in which you work together with a group of up to 10 people to figure out who is the imposter. You can download the Among Us app or purchase the game for your PC or Nintendo Switch. At the beginning of each game, you are deemed either a crewmate or an imposter. If you are a crewmate, you are assigned tasks to complete as fast as possible without getting killed by the imposter. The violence in the game is pretty cartoonish, and Common Sense Media rates the game as appropriate for kids 10 and older. To win, you must finish your tasks or work with your fellow crewmates to find the imposter(s). If you are an imposter, your job is to eliminate as many crewmates as possible and sabotage the game without getting caught.
When a crewmate finds a dead body, all players are forced into a discussion and voting time that allows them to report out what they saw and who they were with, and raise suspicion against other players. This means that no matter what role you are given at the beginning of the game, strong argumentative skills are key.
Prior to entering my class, most of my students were familiar with the basics of argumentative writing through the claim, evidence, and analysis (CEA) paragraph structure. After putting out our first writing assignment, though, I noticed that there was a disconnect between the claims they made and the evidence they chose. I found myself writing the same feedback over and over again, asking them, "How does this evidence support the argument you are trying to make?"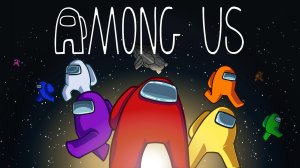 Courtesy of InnerSloth
Integrating 'Among Us' in the ELA Classroom
One of the biggest differences between teaching online and in person is the lack of class discussion. Four-corner activities and casual debate warm-ups were no more, once we transitioned to distance learning, because no one felt comfortable unmuting their mics. I was struggling to show the students the connection between argumentative speaking and writing. The second I announced to my class that we were going to play Among Us, I couldn't get them to stop talking. I even had a group of students stay through their 30-minute lunch break to keep playing with their classmates.
I began by walking through my Emergency Meeting Argumentative Speeches slides to set up the rules and game-play structure. The biggest change I made between the common game mode and my persuasive speech activity was the structured discussion time.
During the 90-second discussion period, all students must have their mics unmuted and participate so that everyone's voice is heard. The first 30 seconds are reserved for each student to make a claim. I ask them to report out where they were, what/who they saw, who they believe the imposter is, and why. The next 30 seconds are for counterclaims where students can defend themselves or others. The last 30 seconds are for students to state whose claim they agree or disagree with and why. At the end of discussion time, they each have the option to vote for who they believe the imposter is or skip. This continues until the imposter is caught or the crewmates finish their tasks.
Connecting 'Among Us' to Argumentative Writing
Next came the task of connecting what they just did in their favorite game to the not-so-exciting article we were reading as a class. Using Pear Deck, I set up an interactive slideshow with claims from the article with a few pieces of direct evidence. Their goal on each slide was to find the "imposter," or rather the piece of evidence that did not support the claim, and explain why. Everything finally clicked when I made that small shift in word choice for unrelated evidence, and my students' writing became much more accurate.
After months of teaching into the abyss, bringing Among Us into my classroom gave my class a breath of fresh air it desperately needed. Not only did playing the game with my students help them refine their writing skills, but it built the classroom community that distance learning had taken away. If you're struggling to teach writing remotely or looking for an activity to build community and get your students to unmute their mics, mention Among Us and watch what happens.