Project-Based Learning
How Building a Car Can Drive Deeper Learning
Math used to be a struggle for 14-year-old Kathryn, until she fell in love with cars and started a hands-on project to build her own. Now the math matters and makes sense, and a whole new world of learning has opened up for her.
June 11, 2013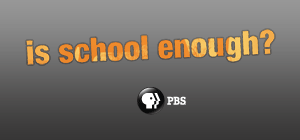 Edutopia's new series profiles young people who are making their learning more authentic by taking it into their own hands, on their own time. This series is produced by Mobile Digital Arts and Twin Cities Public Television, as a companion to an hour-long PBS special that is now available to watch.
More Edutopia Coverage on Hands-On Learning
Visit the Is School Enough? series page to see more videos on informal learning.