Teacher Leadership
Pride of Profession: Striving to Become a Great Teacher
July 29, 2014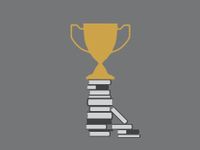 This is the second post in a two-part entry. Read part one.
In the first part of this entry, I discussed the process of achieving greatness as educators. In this part, I want to share some of the greatness I have seen in my career. One of the privileges I have had is to be able to go into the classroom and witness teacher greatness in a variety of forms:
I have seen a teacher treating her students like adults, and those first graders responded accordingly by doing fourth-grade work and mastering parts of speech as if they were in high school.
I have witnessed a brand-new teacher vividly and effectively demonstrate the three states of matter by having the students be molecules and act out what the molecules are doing in the different states. Because of this, the second graders easily used the scientific method to establish the three states of matter in a hands-on experiment.
I have seen self-assured and responsible eighth-grade students catching the vision of how school can be a stepping-stone for college and careers in an AVID (Advancement Via Individual Determination) class. They learned the unspoken curriculum of how to overcome fear and doubt and how to effectively work with their teachers. Everything about this class empowered them to actually believe that through individual determination, they truly can advance.
I have struggled to follow the swift movements of students fluently speaking the language of logic with hand motions that their teacher had taught them in order to aid them in remembering the AND, OR and XORs.
I have been amazed as a teacher's chemistry students demonstrated their knowledge by doing the chemical dance showing how covalent bonds are made and broken in chemical reactions.
I have witnessed a teacher expertly using the smart board to show pictures, words, and symbols to help English speaking and ELL students to understand the algebraic properties of equality.
I have stood in awe as a teacher mesmerized a group of rowdy 5th graders by creating a project based learning pizza parlor to help the students understand proportionality and the dreaded math of fractions.
I have tapped my foot to the rhythm of fourth-grade science students enthusiastically chanting the vocabulary and concepts related to mixtures and solutions.
Greatness can be found on every campus and in every school. Perhaps you are one of those teachers on your campuses that exhibits greatness in such abundance that others aspire to be like you. Greatness is not always found in the most flamboyant or gregarious teachers. For example, a regular, everyday English teacher, Mary Catherine Swanson, was the one that started AVID because she wanted to help her students be truly successful and to be able to find and believe in their own greatness. In doing so, she demonstrated her greatness. (If you want to learn more about it, read Wall of Fame, by celebrated journalist Jonathan Freedman.)
In my wonderful visits to the classrooms of great teachers, I have seen many other elements of greatness in both the students and the teachers. This privilege has helped me come to the conclusion that if we have progressed to the self-actualization stage in our careers, we should all believe that our students are the best in the entire world and that they are capable of being great. It is their right and our responsibility to help them achieve it.
This thought, brings me to the point of my post: How can we expect the students to aspire to be great if we are not also aspiring for greatness? As demonstrated above, we all have a certain amount of greatness that we demonstrate frequently, but according to Jim Collins, author of Good to Great: Why Some Companies Make the Leap . . . and Others Don't, the biggest enemy of success (greatness) is an attitude of "That's good enough." In that spirit, I would like to inspire all of us to do some self-reflection.
These are also great questions for you to discuss with a friend in your department, with a partner teacher, with your professional-learning communities, and at grade-level meetings. If you can spare the time, I would like you to answer the following questions, at least to yourself. But I welcome you to share your responses with the Edutopia readership in the comment section below.