Professional Learning
Scratching the Surface of Creativity: Educational Tools on the Web Can Help
You always hear people talk about innovation and education and getting kids interested in thinking differently, in thinking about ways to innovate. I am always on the hunt for new ways to facilitate this kind of learning through creativity and problem solving in what I call "hard" play. Children like to play, and in playing, they will endure the learning of often "hard" things, and programming and thinking hard. They do all this if they get a successful outcome. The amazing thing is that they then want more.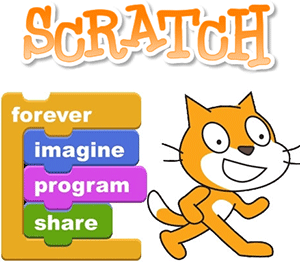 Today, I'd like to introduce you to
Scratch
, a new project I believe will capture your students' interest and allow them to share what they've created across the Web. What I like about this project is that the kids get to see the work of others. This is a kind of online sharing you don't have to worry about.
Scratch is a new programming environment kids can use to create their own animated stories, video games, and interactive art -- and share their creations with one another across the Internet. To create Scratch programs, kids snap together graphical building blocks, each representing a different command or action. Kids learn important computational ideas as they transform images, mix in sound clips and drum beats, and integrate inputs from real-world sensors.
Scratch is designed especially for use at Computer Clubhouses and other after-school centers, empowering young people ages 8-18 to express themselves fluently and creatively with new technologies. The Scratch project, funded by the National Science Foundation, is a collaboration between the Lifelong Kindergarten research group at the MIT Media Lab and the KIDS research group at the Graduate School of Education & Information Studies, at the University of California at Los Angeles.
When we talk about computational science, we often forget about the use of media in these special ways. Scratch fits the bill here. Bertram Bruce (a professor at the University of Illinois at Urbana-Champaign) says it better than I can:
"Emphasizing the mediative aspect of technologies, we view the effects of technologies as operating to a large extent through the ways that they alter the environments for thinking, communicating, and acting in the world.
"Thus, they provide new media for learning, in the sense that one might say land provided new media for creatures to evolve. This view of media encompasses, but extends, the familiar idea of media as a place to put information. Today, interactive, multimedia technology provides us with a new way to draw upon children's natural impulses.
"These new media hold an abundance of materials, including text, voice, music, graphics, photos, animation, and video. But they provide more than abundance. Bringing all these media together means that we can vastly expand the range of learning experiences, opening up the social and natural worlds. Students can explore the relations among ideas and thus experience a more connected form of learning. Perhaps most importantly, these new media are interactive, and are conducive to active, engaged learning. Students can choose what to see and do, and they have media to record and extend what they learn. Learning is thus driven by the individual needs and interests of the learner."