Professional Learning
Readers' Survey 2008
Your ideas reveal the best in education.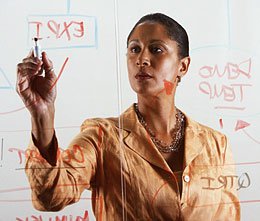 Credit: Veer
We could hardly wait to hear from you. The 2008 Edutopia Readers' Survey shares insider knowledge from community-building strategies to technology tools. We collated the most popular replies and valuable tips.
Now it's your turn again. Each page is a discussion starter where you can vote on the top answers, comment on ideas, and swap information. So contribute! You might even spark a question for next year.
This year's Readers' Survey was conducted at Edutopia.org March 26-April 30, 2008. Participants responded to questions in their own words, and their answers were tabulated to yield the top three to five vote getters in each category. The top responses for each question appear with voting buttons to encourage our visitors to participate further.
Contributors: Sara Bernard, Malaika Costello-Dougherty, Owen Edwards, Billy Hawes, Grace Rubenstein, Jennifer Foote Sweeney, Shari Wargo