Education Trends
Arne Duncan @ YES Prep's Senior Signing in Houston (Photos)
U.S. Secretary of Education Arne Duncan joined the faculty and students of YES Prep North Central in Houston, TX to celebrate the Senior Signing ceremony of 43 graduates on April 30th, 2010.
Read our blog about the big day: "College Dreams: For These Houston Students, Their Big Day Has Finally Arrived."
About YES Prep North Central
The educators at Houston's YES Prep Public Schools are on a mission to transform lives -- and ultimately whole families and communities -- by helping kids conquer their disadvantages and complete college. At these charter schools for students in grades 6-12, they challenge and support each other to constantly push their limits. At the original YES campus, in southeast Houston, 100 percent of graduates have entered college, and 90 percent of them are the first in their families to do so.
Edutopia covered YES Prep North Central for our Schools That Work series last year. We met the faculty and families that have been working nearly eight years to reach the school's first graduation day.
Today's Senior Signing, where each graduate announces where they will be attending college, means that day is almost here.
------------------
UPDATE: 11 a.m. from Jeremy Jones, a former YES Prep North Central 6th grade math and science teacher. He currently directs talent strategy for the district, hiring teachers and school leaders.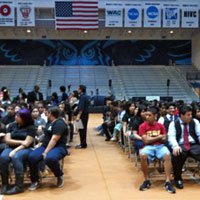 Credit: Jeremy Jones
Seniors waiting.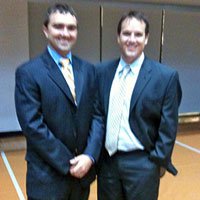 Credit: Jeremy Jones
School directors at southeast campus.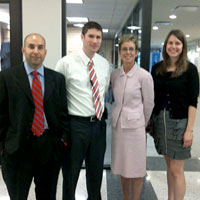 Credit: Jeremy Jones
YES NC college counseling team.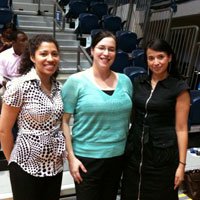 Credit: Jeremy Jones
Instructional coaches who coach first year teachers.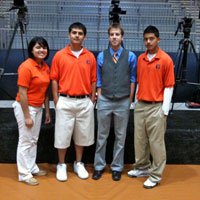 Credit: Jeremy Jones
Craig Brandenburg and the yBlazers filming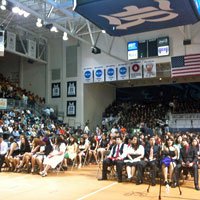 Credit: Jeremy Jones
Class of 2010... all going to college.
You can follow all the photos from the ceremony in Edutopia's Flickr Group.
UPDATE: 12:25 p.m.
Here come the graduates...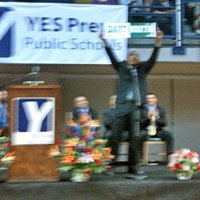 Credit: Jeremy Jones
Brandon Gunter: Dartmouth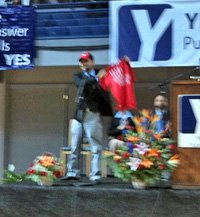 Credit: Jeremy Jones
Erick Gonzales Univ of Houston. Erick was featured in our story, 'A Once-Troubled Student Transforms into a Star.'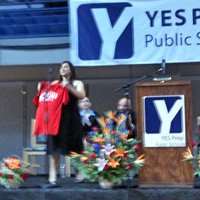 Credit: Jeremy Jones
Boston University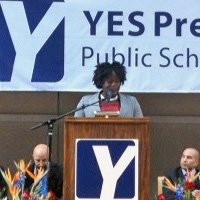 Credit: Jeremy Jones
Melanie Singleton YES Prep alum, Columbia alum, and YES Prep teacher.
UPDATE: 12:43 p.m.
Arne Duncan is on stage...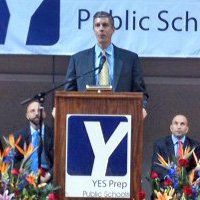 Credit: Jeremy Jones
Duncan takes a stage.