Professional Learning
An Internet Field Trip: Exploring the Arctic by Dogsled
March 16, 2006
We're hearing a lot about the Arctic region these days. From proposals to drill for oil in the Arctic National Wildlife Refuge (ANWR) to alarming warnings from climate scientists that Arctic ice is melting, the far northern latitudes are capturing news headlines.

How can students and teachers learn the realities of climate change as well as participate in the dialogue about the choices and their impacts?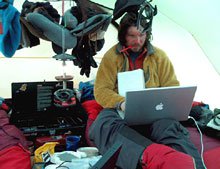 By joining this scientific exploration of the ANWR, you'll be able to meet many curricular standards and introduce your students to one of the most pressing environmental issues of our time. Completely free of charge and appropriate for students in grades K-12, GoNorth! offers lots of interactive features, including free curricula, video segments, and forums. You'll even be able to chat online with the expedition team.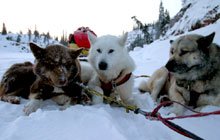 The international team of men and women are crossing the Alaskan Arctic by dogsled on their 700-mile, two-month transect. You can sign your class up anytime during the expedition, but I advise you to do so now to take advantage of the full scope and sequence of this virtual journey. The research-based curriculum is very versatile, and there is a detailed schedule so you'll be able to join the expedition midstream.
And, it doesn't hurt that the sled dogs are so cute!
Read another Edutopia.org article on the GoNorth! program, "Snow Days: Technology Brings the Arctic Wilderness Up Close."