Social & Emotional Learning (SEL)
Readers' Survey 2007: Greatest Concern Expressed By Parents
Edutopia readers weigh in on their favorites.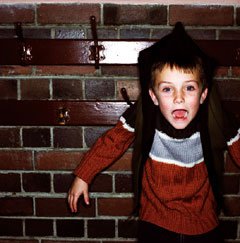 Credit: Getty Images
Safety
The wide range of responses to this question reflected a tense dynamic: Parents are concerned about many, many issues regarding their kids, and teachers, whose primary concern is supposed to be education, are frequent targets of parental anxiety.
A strong bond between parents and teachers is a good thing, of course, but the former direct some concerns at the latter -- student apathy, too much high-stakes testing, online safety, stress, school funding, behavior problems, and fighting on the school bus -- that teachers cannot manage alone or at all.
Our Take
Voiding Violence
The top concern parents expressed -- a combined focus on violence, school safety, and bullying -- is one that can be addressed in part at home, according to John Silva, director of safety and security at the Cambridge Rindge and Latin School, in Boston, Massachusetts. His work at CRLS, a school once challenged by violence, is documented in an Edutopia article about the school's remarkable transformation under his direction. (See "Mediation, Not Metal Detectors.") Here are his brief suggestions about how parents can directly and indirectly help reduce school violence and promote school safety:
Show your children you are interested in their schools, attend parent-teacher meetings and extracurricular activities, chaperone field trips, and join school committees.
Combat peer pressure: Develop an independent thinker by fostering self-esteem. Praise your children and show your love for them.
Listen to your children; develop a rapport when they confide in you about friends, school, and social activities.
Don't enable inappropriate behavior at home or in school. Children need to learn at an early age that there are consequences for their actions. Set clear limits and expectations with your children about behavior and manners.
Work closely with the school administration on discipline issues.
Discuss bullying with your children; teach them to have empathy for others. Encourage your children to confide in you, their teachers, and school administrators if they are victims of bullying; the best way to deal with bullies is to report incidents right away.
Talk about anger, conflict, and different ways to cope. Teaching children the basic principles of mediation gives them a tool to be used throughout their lives. Speak to your school about mediation or dispute resolution.