5-Minute Film Festival
5-Minute Film Festival: Student Voice and Choice
April 22, 2016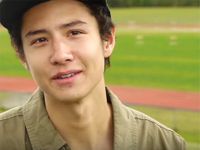 Photo credit: Charles Tsai
What does it mean when people talk about "student voice and choice" in education? Educators are always thinking on how best to engage the young people we work with; perhaps one way to capture their attention is right under our noses. If students feel that that their opinions and ideas are heard and valued by their peers and teachers, they're much more likely to be engaged with their education. These 7 videos offer up strategies for giving your students more agency in their lessons and day-to-day classroom life.
Video Playlist: Student Voice and Choice
Watch the first video below, or watch the whole playlist on YouTube.
video
More Resources on Harnessing Student Voice
Perhaps you still have questions about student voice and choice. How can educators empower students to take ownership of their education while still maintaining the direction of the lesson? Is there ever such a thing as too much student agency? There are so many different ways to move the needle on student voice big or small, and every little bit helps. Check out these resources for ways to get started!