Student Engagement
Keep 'em Engaged through the Holiday Craze
Strategies to keep students engaged in their work before the winter holidays.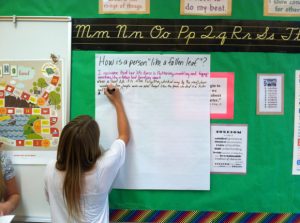 For some of us, it's the Halloween candy hangover, for others, it's the arrival of all things pumpkin that signals the beginning of the holiday challenge: keeping our students focused on their work while also enjoying the inevitable excitement that comes with the winter holidays. Some days we might want to join them in youthful exuberance; other days we'd like to pretend we know nothing of any upcoming holidays.
In my early years of teaching middle school, I struggled with pleas from students to have a class party. While a little celebration might work within the day-long agenda of a self-contained classroom, my students have six teachers, and six holiday parties would be a problem. Over the years I've experimented with a variety of projects to keep my middle schoolers engaged in their work without squelching their seasonal joy. Here are some strategies that have worked for me:
Trying to pretend that a long Thanksgiving break isn't right around the corner is like trying to pretend that the stores aren't playing Christmas music before they've packed up the pumpkins. Taking the time to join the kids in holiday conversations lets them see that we are human, that we have traditions, that we understand and celebrate the excitement of the season. It also give us opportunities to recognize the different holidays and different ways of celebrating that our students and their families enjoy. When we honor what matters to our students, they are more likely to honor what matters to us.  
...but don't let the season detract from learning time
Our students are able to work hard and learn during the holiday craze, as long as we provide them with work that matters. If we fall back on parties and movies as we get closer to winter break, we communicate to our students that work time is over for the year. But what if a movie can be used to both celebrate the season and teach concepts? Most of my students are familiar with the cartoon version of How the Grinch Stole Christmas, so asking them to identify story elements as they watch (protagonist, antagonist, rising action, etc.) turns a holiday tradition into a learning activity.
Get students up and moving
The weather is colder so we are trapped inside for longer periods of time, which often means we don't move as much as we should. How can you incorporate more movement into your lessons?
Brian Sztabnik's Shakespearean Musical Chairs activity can easily be modified for a variety of subjects and concepts. It gets the kids moving around the room in a playful way, yet also asks them to apply skills to a worthwhile activity.
Or how about moving some of their work from desks to chart paper? Having them brainstorm ideas on the wall with big fat pens can be enough of a physical shift to ramp up their focus a little bit.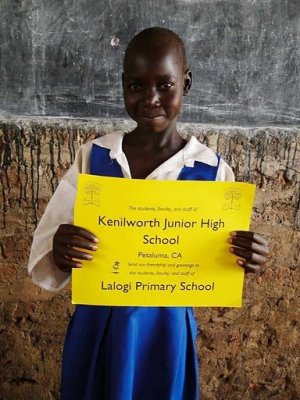 PBL rocks the holiday craze
If our students are thoroughly engaged in meaningful, long-term projects, they are less likely to get distracted by the twinkling lights and cinnamon scents. Here are a few examples from my school:
One year my students were writing, illustrating and binding children's books to send to orphans in Uganda. Not only did this project help my students develop gratitude and appreciation, it also gave them a powerful audience for whom to carefully proofread their writing.
Another year we ended December with group projects created in shared Google Slides. It was their first time using that particular app, so the novelty of groups of four students working on separate laptops on the same presentation kept them laughing and focused for days. From the outside it may have looked a little chaotic, but in reality they were collaborating on a project that asked them to connect themes in a novel, a poem, a movie and non-fiction pieces while also practicing a wide range of digital literacy skills.
A science teacher I know ends December with a microscope unit. His students spend a few weeks working with seven different kinds of microscopes. They learn the parts of the microscopes and the rules of biological drawings, plus they practice making drawings of items they bring in from home and of prepared slides. On the last day before the holiday break, they come in to find microscopes spread around the classroom, all set up for their final test. Rather than waste that last day on cupcakes and a movie, his students are moving around the room, actively engaged in a focused and fun unit assessment.
How do you keep your kids on track this time of year while still acknowledging the season? Please share your great ideas below before we all fall victim to candy cane madness!
This piece was originally submitted to our community forums by a reader. Due to audience interest, we've preserved it. The opinions expressed here are the writer's own.