Bullying Prevention
CyberSafety: Mock it, Don't Block It
April 27, 2015
Updated April 26, 2015
Many parents and educators are now willing to protect our young people in cyberspace without also eliminating the platforms that allow students voices to be heard.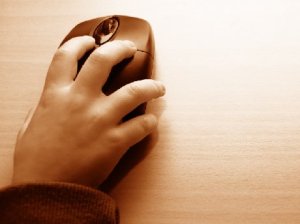 Bullying peaks in middle school, but students being cyberbullied are not likely to inform adults. We have known for ages that students do not want to "rat" out their peers, so:
How do we thoughtfully support the use of certain tools while protecting our students from cyberbullying?
As educators, we teach and encourage digital citizenship and many of us have a vision that one day cyberbullying will cease. In the meantime, we may want to consider a few key steps to protect our young people and ensure cybersafety:
Communicate with Parents:Send home (or post to your classroom website) the cybersafety material you go over with students in class. Include age limitations for creating social media sites as some parents may not even realize that their child(ren) should not yet have their own personal account(s), without parent permission. Discuss cybersafety with parents on back-to-school night, so they know where you stand on this issue from day one of school.
Be a Broken Record: Be ok with discussing cybersafety and reviewing your expectations for students whenever the opportunity presents itself. For me, no event is off limits. I am likely to discuss my expectations for students and cybersafety at back-to-school-night, during class, and at open house.
Set a Clear Structure: Social networks can be accessed from home and school, so if students will use them for class (or even for personal use) there should to be a clear structure of accountability. Possibly consider developing a plan between home and school where parents/guardians are also a part of this process.
Mock-it, Don't Block it: If an incident arises, deal with is on a case-by-case basis. Try your best to refrain from blocking the use or access to a tool for everyone, because of one mistake. I prefer to approach the hiccups as teachable moments. Depending on the sensitivity of the issue, I may talk to students privately or address the entire class. In either csae, I walk students through a mock cyber scenario in which we play out the positive responses to ficticious (no-name given) events that occur in cyberspace.
Ideally all bullying would cease with awareness and a thoughtful approach to developing digital citizenship or cybersafety classes - ok, maybe this is more than optimistic. As students grow older, they spend more time using digital devices and online networks. The use of these tools opens lines of communication globally, so now is the time more than ever to support our students. It is not only educators and parents who are concerned about cyberbullying, students desire a safe environment as well. Social media has given students a new platform and environment for communication. So, perhaps a better questions is:
How do we best protect our students without silencing their efforts to use their voice as a form of advocacy or in global collaborations?
This piece was originally submitted to our community forums by a reader. Due to audience interest, we've preserved it. The opinions expressed here are the writer's own.