Administration & Leadership
When Teachers and Administrators Collaborate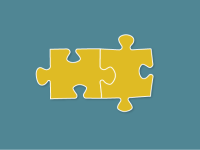 Those of us in education know that systemic change requires collaboration. And when trying to implement large-scale initiatives like the Common Core State Standards that require rethinking professional learning, curriculum and instructional materials, family engagement activities, assessment and other aspects of the education system, collaboration is particularly important.
But too often the rhetoric of change indicates that it is being done to teachers, not with them -- particularly change driven by politicians who know little about education and are more conscious of the political realities they face than the best interests of students. And as we have learned from education reforms past, that type of change is doomed to fail.
Yet there are places across the country where that is not the case. These are places where teachers and administrators work together both to implement policy decisions in ways that benefit students and to develop innovative solutions to the challenges that their community faces. One such place: California's ABC Unified School District.
Collaboration in ABC
ABC has been widely praised for the collaborative relationship that exists between its teachers and administrators. Not only has the district received a great deal of positive press about this partnership (for example, one blogger recently wrote that he "left ABC rejoicing in what they have been able to accomplish" in this arena), it also served as the basis for research by Rutgers University's Saul Rubinstein and John McCarthy on how working together improves student achievement.
What makes ABC so special is not just the fact that a strong partnership between teachers and administrators exists. It is the fact that the collaboration has been institutionalized. The partnership has thrived for well over a decade, under multiple superintendents and through a number of school board elections. And this has led to a district culture "of shared planning, decision-making, and responsibility" that is "built on respect, commitment, and trust," as a 2011 case study puts it.
Among the many issues that teachers and administrators in ABC have tackled together are curriculum development, textbook selection, recruitment and hiring, mentoring, teacher evaluation and support, and use of data-based decision making to improve student performance. And the partnership is having a positive impact on students.
One early example of collaborative problem solving in the district was the creation of the Southside Schools Reading Collaborative, which targeted resources and support to six high needs schools that then showed the most growth on standardized assessments in the district. And Rubinstein and McCarthy's research shows that the district's students have higher achievement in the schools with stronger partnerships between teachers unions and school administration.
What Does It Look Like?
Those in education use the words "collaboration" and "partnership" quite liberally, often giving little to no details on what specifically good examples look like. But a 2011 set of case studies of six districts, including ABC, that have developed and sustained strong relationships between teachers and their unions and administrators while improving public education found thirteen common themes, including:
Emphasis on teacher quality, including professional development, new systems of evaluation, peer-to-peer assistance and mentoring programs
Focus on student performance, with districts creating opportunities for teachers and administrators to work together to analyze student performance to identify and focus on priority areas for improvement
Substantive problem-solving, innovation and willingness to experiment, working together to come up with new ways to address critical issues, with the partnership serving as a vehicle for improvement (not as the end in itself)
An organizational culture that values and supports collaboration, evidenced in part by leaders speaking of a culture of inclusion, involvement and communication, as well as respect for teachers as professionals and for their union
Collaborative structures at all levels in the district, with an infrastructure that promotes and facilitates collaborative decision-making in schools through building-level leadership teams, school improvement committees, school advisory councils or other such bodies that meet on regularly and play a key role in site-based decision making
Collaboration in Action: Common Core Implementation
When a district that has a strong collaborative culture undertakes a major initiative like implementing the Common Core, what does it look like? We at the Learning First Alliance recently interviewed two representatives of ABC to find out: Richard Saldana a high school teacher and department chair who also serves on the executive board of the ABC Federation of Teachers, and Tanya Golden, a sixth grade teacher who also serves as a teacher leader. Each shared their experience with the Common Core, and what emerged reinforced the notion that collaboration plays a key role in the day-to-day operations of the district, while also illustrating the importance of teacher voice and leadership in implementation.
What exactly does that mean?
It means that the district has had over 144 teachers on Common Core study teams for the past two years, and that the district convened teachers to develop and review instructional units when none were available.
Recognizing that Common Core implementation is an enormous undertaking, it means that teachers and district leaders worked together to identify three key academic focus areas for the school year: text dependent questions, writing from sources, and academic vocabulary (with each school site selecting one on which to concentrate).
And it means that the district provides teacher leaders like Golden to support them in that effort -- teacher leaders who meet monthly with the district's academic services division for professional learning to equip them with the skills they need to help schools succeed.
It means that teacher leaders like Saldana meet at least monthly with district leadership to discuss concerns that come forth from the teachers representative council of the union (which also meets monthly), so there's a constant flow of information between teacher and the district.
It means that teachers and administrators go together to school board sessions and parent information meetings, speaking with one voice.
It means that the district provides joint trainings for teachers and principals, with district officials and teacher leaders presenting information together. The goal: To send a unified message and ensure clear communication.
The Key Takeaway
The way that ABC has approached the Common Core -- and the way it approaches all issues -- seems intuitive. So why don't we hear more stories like theirs?
As Saldana put it, "I think the most important lesson for all of us is to find the time to collaborate. I think the biggest reason we don't collaborate is because it takes time."
But as the experience of ABC shows, finding that time makes improving student learning a whole lot easier.