Social & Emotional Learning (SEL)
When Social, Emotional, and Character Development Goes Statewide
Having a statewide organization for SECD, school culture and climate, whole child education, and their variants can rapidly advance the progress of these efforts.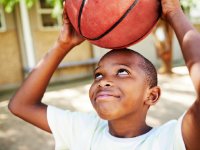 In late May, on the campus of Rider University, the New Jersey Alliance for Social, Emotional, and Character Development (NJASECD) held their eighth annual conference. The theme was "Character: A Must for Everyone, Everywhere, in Academics, Athletics, and the Arts."
The conference began with a recognition ceremony for the schools that won the New Jersey Schools of Character Awards; some of these schools were also winners of National Schools of Character Awards.
Each of the 14 schools represented a journey and a story, with varied pathways to becoming Schools of Character. Some samples:
Cedar Hill Elementary School in Montville has a theme of "Connect with Respect" that is infused in daily school life and curriculum, with a strong focus on local and global service learning.


Juan Pablo Duarte-Jose Julian Marti School in Elizabeth integrates the three core values of respect, responsibility, and integrity in curriculum, after-school programs, and student government. A character education team provides weekly lessons for all staff to implement on Friday morning.


Macopin Middle School in West Milford combines social decision making and project adventure values of: Be Here, Be Safe; Be Respectful; Let Go, Move On; Set Goals; and Be Honest. Operation Thank You and the Make a Change Club show the school's moral and social action focus.


Old Bridge Township Public Schools in Old Bridge built its character program on the 11 Principles of Effective Character Education. The district, with its long history with social decision making and social problem solving, used the 11 principles and six character pillars to provide the integration and continuity needed for coordinated PreK-12 efforts. This architecture is now integrated into goals and policies and workshop opportunities for teachers and other school staff.
A Support System for Aspiring Schools and Districts
NJASECD uses regional networking centers to provide any interested school in the state with the support needed to advance their SECD efforts. They can do this because every NJ School of Character commits to helping other schools replicate what they have done, tailored to their local circumstances.
They also provide collaborative professional exchanges, provide assistance in applying to become a NJ or National School of Character, and join with NJASECD leadership to plan the annual professional development conference and create a monthly email newsletter to share teacher workshop opportunities, research, reports, websites, and school stories.
Shared Stories Show a Common Pathway
At the conference, schools had a chance to share their paths toward success, and almost every time, the story was the same. A group of dedicated teachers/counselors/other school support staff, and sometimes administrators -- often two or three -- came together to support one another in learning together about SECD, and starting to implement where they could. Their successes led colleagues to join them, often putting in voluntary time.
They began to articulate shared values, ways to involve, engage, recognize, respect, and empower their colleagues and their students.
They began to identify the different ways in which they were already implementing SECD in the school -- like pieces of a quilt -- and began the process of stitching them together (usually via SEL curriculum, a set of values, or the 11 principles), making adjustments where necessary. Gradually, more colleagues bought in, the culture and the climate of the school changed, and they saw changes in indicators they targeted. They became a school of character.
This process almost invariably took three years from the time the core group intentionally decided to build toward that goal.
More Than Mandates Needed: Share Your State's Story
With a statewide organization for SECD, school culture and climate, whole-child education, and their variants can rapidly advance the progress of these efforts. The mutual support, sharing of stories and techniques, and public recognition allows obstacles to be more easily surmounted and success maintained. It takes more than a mandate to create a true support network.
Please share your examples of statewide organizations of SECD (or school wide) with us in the comments section below.