Administration & Leadership
Less Is More: The Value of a Teacher's Time
Teachers could become more effective with their students if they had more time outside of class for planning instruction and grading student work.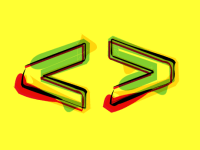 This past weekend, I had the privilege of being part of a panel at the Maryland State Education Association's Education Policy Forum with 2014 National Teacher of the Year Sean McComb, Maryland Teacher of the Year Jody Zepp, and educator-turned-influential radio host Marc Steiner. We convened in front of policymakers, superintendents, and other thought leaders. It sounded title-rific until we actually started talking about the profession we love and lead. One of the first questions we were asked was: "If you could build a school, what would it look like?" I had a few models to draw from, including Lori Nazareno's teacher-led Math and Science Leadership Academy in Denver, or Chris Lehmann's inquiry-and-design-driven Science Leadership Academy in Philadelphia.
The Unseen Work
Yet the best investment that seemed most tangible to the policymakers right in front of me was time.
Seats shifted, because the talking points always fall into similar arguments:
Students need more time with teachers.
Teachers don't spent enough time with students.
Teachers don't work hard enough because they get holidays and summers off.
However, in countries that have done away with those arguments, they've learned that teachers do much better by having less classes, less students, and more time for the mounds of paperwork they're obligated to grade. McComb agreed as well, stating that, if we do the math based on the number of students he has compared to the time he gets in school to grade, he has about 20 seconds per student to grade their papers and give feedback. Of course, he would have to work at home and work extra (unpaid) time to finish his grading, but it seems wholly inefficient to make teachers do work at home when they could just get the time right there in school.
More Time to Plan
Some of the effective uses of time that I've seen include:
Conversations with students about their academic progress
Sitting with social services to talk about students' social-emotional development
Meetings with colleagues about latest pedagogical practices and standards
Pre- and post-observation conversations with administrators
Department meetings to look more closely at student work
These points might sound basic to some, but in our current school system, we cram many of these into tighter schedules, which almost always means that we trade effectiveness in one area for effectiveness in another. We have to envision better uses of the talent within our school systems than what we currently see. I envision, for example, a teacher having two double-period classes and taking the last two periods to grade the student work with their colleagues shortly thereafter, analyzing the pieces and making their curriculum and pedagogy more connected.
With more hours to plan, teachers can more thoughtfully adapt their lessons and units to the students in front of them. They can more carefully reflect on the teacher moves they use for individuals and classes. They can have longer, more meaningful conversations with colleagues and administrators. In this case, as in many cases, less is more.
A Better System
Seat time isn't the only lever we need to push for making education better in this country, yet based on studies that we've seen from different school structures, much of how we do schooling has been ingrained in our culture. Many of us in American society would love to see the reform and change but don't want the experience of school to look much different from our own experiences with schooling. The pushback on this piece probably looks like, "I want my child to have as much exposure and learning as we can cram into school, because the more time they have with the teacher of the subject, the better." Yet we can use time more effectively by making sure that all folks within our school system learn, not just the students.
As much as I want to believe that teachers do their best with the conditions they're given, I've come to understand that teachers generally work better given better systems in which to work. More so than the foundation of respect and trust that we must engender in students, we have to create pockets of time for teachers to get together and make things happen above the students' work. Many high-performing countries say that they got their best ideas from the United States. It's only a matter of time before this country gets it right for itself as well.