Technology Integration
Transferring Systems: Moving Your Workflow and Procedures into GAFE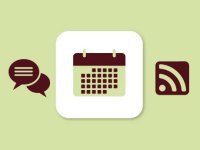 The more I work and consult with schools regarding technology integration, the more I begin to focus on the transfer of current systems. By "systems," I mean the classroom procedures or workflows that educators currently have in place. Many times when schools integrate technology, they recommend applications that focus on content area subjects or project-based video. While these are great tools, they are not foundational pieces for your first day in a digital classroom.
The first day in your 1:1 or digital classroom should consist of a healthy balance of technology while focusing on the digital procedures that you plan to start integrating from day one. As an educator, it's best to examine past practice and find ways to transition procedures toward digital workflows in the classroom.
The other misconception about transitioning your classroom to digital workflows and procedures is that the teacher must now be the expert in educational technology. While it's good to have baseline knowledge of some applications and workflows, it's not imperative during the early stages of this transition. My suggestion to educators is to find a comfortable digital space. Think of it as looking for a new house. You want a place that initially comes across as comfortable, but with time, has the potential to grow. Once you bring your stuff into the new space, unpack, and set up, you contemplate what it could look like next summer if you added a deck off the kitchen. Maybe in two years you'll consider replacing the bathroom and expanding the features. This analogy simply demonstrates how educators should approach technology integration in the classroom.
So here are some recommendations to get started on setting up your digital classroom with procedures and digital workflows. Note: many of these workflows revolve around the Google Apps for Education environment. However, even if your school does not have a GAFE environment, this would be possible with a personal account. However, I would not recommend that avenue highly.
Start with Sites
Google Sites is a great place to start for educators. It offers a digital space from which they can work and where they can begin setting up digital procedures and workflows. Consider it home base. The first thing I recommend is finding a consistent theme or pattern for your Google site. Begin with an introduction to your course and possibly a brief bio. Add a picture of yourself and maybe some Creative Commons-licensed images that connect to your content area. In short, decorate your space.
Once you've decorated, it's time to design the layout. Google Sites gives you a lot of options for setting up various pages and partitioning them into columns for a more organized look and feel. Where Sites lacks in aesthetic options, it wins with seamless integration of the Google apps suite.
Here's a great example of Google Site design by Kelly McManus, Groton-Dunstable Regional School District Librarian.
Organize Google Drive
I've mentioned before that I consider Google Drive one of the best educational technology tools ever. When I first started integrating docs into my classroom in 2007, it was very basic and features were limited. But times have changed, and with the rapid, widespread adoption of Google Apps for Education, this tool is one that I've always recommended to educators looking for a simple segue into the digital classroom.
The first thing I recommend with Google Drive is to migrate all documents that are locally stored on your machine. Also, be sure that when you migrate all of these docs, you convert them to ".doc" or ".docx" format. This will allow sharing and collaboration on MS Word docs. If you don't convert these docs, you'll be able to share and view them Google Drive, but other users won't be able to collaboratively edit them. Also note that if you have a lot of files and folders on your desktop, consider using Google Chrome for the upload process. The Chrome browser allows users to upload folders while retaining their original structure. Essentially, it's like having movers move you into your new house.
Once you've uploaded your docs, you'll have endless possibilities for how you distribute and connect them to your students. Depending on the environment of personal devices, carts, or 1:1, students will be able to access these docs easily once given permission. Users can also insert docs and folders into your Google Site. This makes pushing and updating assignments to your students an easy process.
Here's a great example of docs and calendar integration on a Google Site from Mr. Humphrey, a Groton-Dunstable Regional Middle School math teacher.
From Paper Planner to Google Calendar
Google Calendar is more that just a way to remember the date and make plans for the future. It's an interactive, engaging calendar that elicits collaboration. When paired with a Google Site, Calendar can be a great tool for planning your week, pushing docs to students, and creating an archive of your entire school year. As with any digital tool, one of the best pieces of advice is to keep it organized and consistent both for you and the students you teach.
I recommend integrating a Google Calendar into your Google Site and sharing it publicly. This feature allows you to set up multiple calendars within a single space, which lets users create specific calendars with unique permissions for each. Once you create a calendar for your class, you can begin planning. I typically integrated my calendar and used it for planning ahead and posting assignments to students. Initially, I would look at my class syllabus and incorporate the units and times I would be teaching the class. Every Friday, I made a point to plan for the upcoming week. This is where I would input goals, objectives, and standards, plus incorporate documents from my Google Drive. Students could then immediately view the week ahead simply by visiting the Google Site. Additionally, this worked really well for students who missed class and needed to catch up.
Here is a great example of Google Calendar integration from Ms. Durling, a Groton-Dunstable Regional Middle School math teacher.
Self-Paced Expertise
Regardless of your approach during this transition, the key element is balance and a healthy pace. A good place to start is by transitioning your classroom systems and procedures to digital workflows. And if this is what you accomplish in year one of a technology initiative, I'd say that's a quality of an exemplary teacher. Don't let yourself get overwhelmed with apps or posts detailing 1001 apps for history teachers. Integrating technology is not about apps or devices. Rather, it's about teachers as content experts finding the most practical, engaging tools to create exciting, dynamic classrooms.