Education Trends
The Coaching Model
Schools can learn a lesson from sports coaches about the value of personalized instruction for identifying areas of growth and optimizing student performance.
April 8, 2015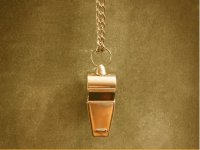 Here's an indicator of the power of personalized learning: Even the NBA Atlanta Hawks are using it to focus on player development. Coach Mike Budenholzer focuses on one-on-one sessions to hone particular skills and individualize training beyond the group sessions. Assistant coach Kenny Atkinson says in The New York Times ("Key to Hawks' Team Play: Nourish the Individual," Scott Cacciola, 3/15/15):
I think the league is really trending toward shorter practices and more quality individual time. It's the difference between being in a class with 30 other kids and getting one-on-one tutoring for 20 or 30 minutes.
Optimizing Effectiveness
Several years ago, the Dallas Cowboys' then-coach Bill Parcells was asked about consistency with player expectations. His response: "I'm consistent in that I treat them all differently." This was in reference to player discipline.
Budenholzer has figured out a way to optimize player effectiveness, solidify team play, and reduce the physical toll on players. He is doing more in less time, and has devised a way to maximize efficiency. And he is meeting the individual needs of his players.
The Times article highlights the improvement of player Kent Bazemore through the careful study of film to analyze shooting technique. In the same article, Bazemore explains:
Every day, it's film. If you miss one, you go back and look at your form. Maybe your feet narrowed. Or maybe you drifted. Once you understand all those little things, the rim gets wider.
In a physical education class, some teachers employ the app Ubersense as a way to have students examine their technique in various sports. In one compelling example that I saw recently at our school, a student broke down his technique in doing squats, analyzed angles and spacing, and made the connection to what he was learning in geometry class about angles. And the student began to own his development.
Areas for Growth
Personalized, individualized instruction has taken hold in many classrooms as a way to promote engagement, focus on competency-based learning, and reach a broad range of learners.
In New York City, the School of One uses data analytics and algorithms for tailoring learning to each student. Each day a student enters the learning space to focus on discrete skills that are areas for growth, much in the way Kent Bazemore tackles his jump-shooting technique with the help of a coach. At School of One, here is how the process works, as explained in The New York Times ("Reaching Math Students One by One," Tina Rosenberg, 3/13/15):
Each student's daily exit quiz is fed into an algorithm, which produces the next day's schedule for each student and teacher. (Teachers get a preview, and can override the schedule.) If a student has mastered a skill, on to the next one. If not, she gets another day's instruction, this time through a different modality. (The algorithm is aware of which modalities work best for her.) It's an enormous departure from traditional teaching.
There may also be a way to take this model of learning into how teachers grow and develop. Many school districts are shifting back to the use of instructional coaches to help with teacher development and implementation of new skills. Alison DeNisco quotes Jim Knight, director of the Kansas coaching project, in a recent article on the resurgence of instructional coaches: "People underestimate how complex implementation is." Instructional coaches help to pinpoint areas for improvement and provide real-time feedback to aid teacher development, much in the way Hawks' assistant Kenny Atkinson works with his players.
Individual Components
Atul Gawande has written and spoken extensively about the value of the coaching model across different professions. His New Yorker article highlights the impact of coaching as a way to fine tune and focus on specific areas for improvement. Gawande writes:
Good coaches know how to break down performance into its critical individual components. In sports, coaches focus on mechanics, conditioning, and strategy, and have ways to break each of those down, in turn.
Schools are at a perfect moment to think carefully and purposefully about coaching for both students and teachers. And the coaching model is an excellent one to examine, as the Atlanta Hawks have discovered.
Does your school practice academic coaching? Please share your experiences in the comments below.