Professional Learning
It's Not a Pipe: Teaching Kids to Read the Media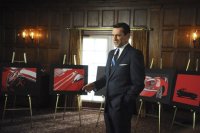 The image projected on the screen in the front of the classroom is Magritte's painting of a pipe, including the words, "Ceci n'est pas une pipe." I ask the students to each briefly make a guess why they think Magritte wrote that, since the painting is obviously a pipe. Some volunteers share their guesses with the class. One student nails it. "It's not a pipe; it's a drawing of a pipe!"
"Good, so what does this have to do with politics, advertising, and the media?" Guesses? One student comes very close. "When we watch TV news, what we see and hear is not reality, it's what they present as reality. I mean, how do we know that we really landed on the moon? It could have all been staged!"
The full title of the unit is "Politics, the News and Advertising: Critical Consciousness and the Media." It's an effort to address one of the critical challenges in education today, one that is being addressed by very few schools.
Of course it's a priority that all students must be taught to be literate in their written and spoken language, the language of words. But a suggestion that schools should also teach students semiotics, the language of signs, isn't likely to generate support in most school districts. Yet, growing up in a world in which they are continually bombarded by visual images in all media, students need to learn to read visual images. They need to be taught to be visually literate.
Candidates for Sale
Advertising, political parties and the news media continually use visual images to affect our thinking and our feelings. To the degree that we are unaware of this, our choices are not our own. This affects our self-concept, our way of seeing the world and the choices we make, including our political choices. In short, it's critical for both healthy personal development and the health of a democratic society.
In this particular unit students watch The Living Room Candidate, Presidential Campaign Commercials, 1952-2008. This is a free online resource from the Museum of the Moving Image. It includes lessons for teachers and links to other online resources.
We then look at each of the elements of a commercial. In examining the selection of images, I point out how often adoring faces are included, the frequent inclusion of images of the candidate with children, and how low angle shots make the candidate look more powerful. We also look at the narration and music selected.
In small groups, students then become members of an ad agency working for a presidential candidate. They are to select a candidate who is not presently running and write a scene by scene description of a three-minute commercial for that candidate, including music, narration and visuals. The candidates selected are George Clooney and Oprah Winfrey (this happened a few years ago). A spokesperson for each group then describes the planned video. One uses Bruce Springsteen's "The Rising" as its main musical track; another, "This Land is Your Land." Most include images of the flag and images of the candidate interacting with children. All include the candidate with his or her family.
Sterling Cooper & You
Our attention a few days later turns to advertising and adolescents.
Students write a short description of how they think advertising influences them, or how they think it doesn't. Then they watch the Frontline special, The Merchants of Cool, a documentary examining how TV ads successfully target adolescents. Students then revise their statements on their relationship to advertising.
Now it's ad agency time again. The exercise is introduced by scene from the show Mad Men in which the ad agency presents a pitch for a commercial to some company reps. This time the student agencies are competing for a contract with a pharmaceutical company that is marketing a new vitamin targeted for adolescents that also acts as a brain stimulant. They have to come up with a storyboard for a one-minute commercial. Three students play the company reps and make the final choice.
Learning to create ads will not give rise to a generation of advertising men and women, but it will make students far more conscious of the process. Students who experience this will never look at an ad the same way again, whether the product is a presidential candidate or an over the counter drug. They will also be far more aware of the way images and sounds are used for manipulative purposes.
"We Report, You Decide"
The next day, class begins with video excerpts from news reports on two channels, FOX and MSNBC. Fox's Gregg Jarrett rips apart President Obama's Health Care proposal. MSNBC's Chris Matthews defends the Obama proposal and dissects opposing statements by some Republican legislators. The challenge to the class:
(a) How can we determine the truth about Obama's proposal when this is the information we receive on TV?
(b) If you had a TV station, how would you present the news?
If I were teaching this next fall, I'd also consider using a video excerpt from the first episode of the new HBO show, The Newsroom, in which the news anchor, Will McAvoy apologizes for his role in misrepresenting the news. That includes these lines, "I'm a leader in an industry that miscalled election results, hyped up terror scares, ginned up controversy and failed to report on tectonic shifts in our country . . . "
You get the idea. If kids are to make informed, free choices, we have to teach them to be critically conscious of all efforts to manipulate their thinking.
I'm just warming up on this topic and would love to continue the dialogue with those of you who are interested. I also want to see time spent on images of women in advertising, to look at how advertising systematically undermines our self-concepts, and, in social studies classes, to take a look at propaganda films, like Leni Riefenstahl's Triumph of the Will.
I think this is both important and exciting. Stay tuned!
Photo: Don Draper (Jon Hamm) – Mad Men – Season 5, Episode 11 – Credit: Ron Jaffe