Education Trends
Teachers Stuck on Pinterest
August 14, 2013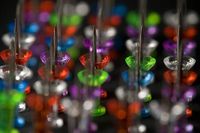 Photo credit: schneeman via flickr (CC BY-NC 2.0)
Teachers have a new obsession: Pinterest. With over 500,000 education pins pinned daily and 48.7 million users each month, Pinterest is fast becoming a go-to site for busy educators in search of lesson plans, book recommendations, classroom organization ideas and more.
Founded in 2009, Pinterest is a photo sharing website that allows teachers to create theme-based bulletin boards. Educators can manage and title their own boards. Teachers can browse collections of education-related photos and re-pin ideas for later use. Rachel McClure, a seventh grade teacher, says she likes Pinterest because "it's fast and easy, but you can find quality ideas. It's helped me incorporate more hands-on activities."
Educators are using Pinterest from once a month to several times a week and collaborating with other educators around the world. Pinterest users borrow those ideas from each other and make them happen in their own classrooms. Deb Barron, a first grade teacher in Wake County, North Carolina, says, "Pinterest has helped me be more creative in the classroom, and the hands-on application in so many areas has led to higher achievement."
Many websites offer lesson plans, worksheets or other educational resources. The exciting difference with Pinterest is that it offers it all in one place. Cindy Dearman, a sixth grade math teacher in Asheville, North Carolina, praises Pinterest because "it allows me to enter the classrooms of teachers all over the nation."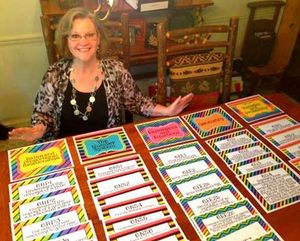 Credit: Kendra Jarvis
Cindy Dearman displays posters she found for her classroom using Pinterest.
With the help of Pinterest, here's a list of top K-12 education pins.
Grades K-2
Grades 3-5
Grades 6-8
Grades 9-12
What are your top pins on Pinterest? Share in the comment section below.