Project-Based Learning (PBL)
Teachable Moments and Academic Rigor: A Mini-Unit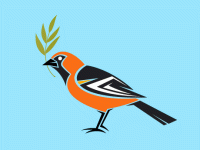 There is a revolution taking place in the United States. What started in Ferguson, Missouri has marched on to other cities and, as Pedro Noguera notes, "widespread poverty, chronic interpersonal violence, and a nonfunctioning economy where work is scarce" are the root causes. Even while we, as a country, have barely begun to address the troubling meaning behind the incidents of violence between law enforcement and U.S. citizens of color in Ferguson, still more shockwaves of such violence ripple across America, notably including the more recent events in Baltimore.
High-Cognitive-Demand Thinking and Critical Consciousness
We believe that the classroom is an important arena to address these events. Not only are most students aware of and concerned about them -- especially those who live with the same realities -- but addressing this trend gives our society one more tool to further change, and helps America's children learn ways to be engaged and responsible citizens.
When Travis wrote the post Race and Violence Should Be a School-Wide Subject, offering schools strategies to talk about Michael Brown's shooting, we realized that missing from his piece (and many others addressing Ferguson in classrooms) was an opportunity for students to examine relevant primary documents such as grand jury testimony, eyewitness accounts, and journal entries. If there was ever an opportunity to design learning conditions in America's classrooms that would allow for critical thinking about a volatile, timely, and tragic event grounded in a close analysis of documents (i.e., grand jury testimony), this was it. The deep, complex, and challenging issues around race and class, which undoubtedly played a role in Michael Brown's shooting and subsequently sparked the #blacklivesmatter protests, continue to present us with a teachable moment.
As socially responsive teachers and researchers, we believe it is our obligation to support teachers to develop curriculum that both facilitates high-cognitive-demand thinking and nurtures students' critical consciousness. We have designed a four-day mini-unit, aligned with the Common Core, in which students read primary documents, watch an eyewitness and first-person account, analyze the credibility of testimony, and then develop and present written and oral arguments on the Ferguson case. We believe this unit would be ideal for students in grades 6-12 in an English or social studies class.
In designing this mini-unit, we call on all teachers -- whether in K-12 or university settings -- to develop similar curriculum allowing students to engage critically with primary documents that highlight violence in communities of color. Moreover, this unit is also a call to our colleagues in university settings to remain relevant by providing K-12 teachers with resources to facilitate engagement and learning.
Mini-Unit Overview
Unit Essential Question
Oscar Wilde, the 19th century playwright, said, "The truth is rarely pure and never simple." In this unit, students will grapple with what is truth by attempting to answer the following essential questions:
How is "the truth" shaped by our racial/ethnic and gender identities and cultural experiences?
Whose version of the truth did the grand jury in Ferguson choose to believe? Why?
Unit Objective
Students will be able to read and analyze the credibility of testimony from the Ferguson grand jury. Then students will be able to develop a written argument and present an oral argument for bringing formal charges against police officer Darren Wilson for the shooting death of Michael Brown.
Final Project
The grand jury in Clayton, Missouri decided not to bring formal charges against Wilson. The grand jury came to this decision after listening to numerous witness accounts. During this mini-unit you will have the opportunity to read and discuss testimony from the grand jury and determine which are more credible and why. Finally, you will engage in a Structured Academic Controversy (SAC). Specifically, you will be assigned to one of two groups. Drawing on the grand jury testimony presented in class, students will argue either for or against bringing those charges against Wilson.
Lesson One: Point of View
Students will be able to explain how eyewitness accounts of one incident change based on who is telling the story.
Lesson Two: When Accounts Conflict
Students will be able to:
Analyze two conflicting accounts of an event by identifying (a) key aspects of each account and (b) specific aspects the accounts that conflict with each other.
Evaluate the credibility of each account, state which one is more believable, and give reasons for the evaluation.
Lesson Three: Is the Eyewitness Telling the Truth?
Students will be able to evaluate the credibility of an eyewitness account to determine whether the journal entry and grand jury testimony support Darren Wilson's account of what happened.
Lesson Four: Making the Case
Students will be able to create and present a logical and convincing argument based on their reading of two different texts.
Click here to download a PDF of our mini-unit.
Click here for a PDF of the Structured Academic Controversy about the relevance of the Reconstruction as a deeper historical context.
We look forward to reading your thoughts in the comments section below.