English Language Learners
Support English-Language Learners With Scannable Technology
With QR codes and AR triggers, you can give your ELLs a quick, fun way to supplement their language acquisition with audio and visual prompts.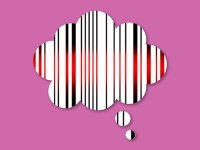 Scannable technology provides opportunities for students to quickly and easily interact with a variety of content. In a differentiated classroom, children should have access to resources and support materials that will push them toward success. This could be a tool to help them make meaning of the content being taught in a lesson, or it could be resources to help them gather background information before starting a new unit of study. Differentiation should happen for students who are approaching and exceeding grade-level benchmarks, for children who have special needs, and for English-language learners (ELLs).
ELLs can be supported by a variety of tech tools. This includes scannable technology like quick response (QR) codes and augmented reality (AR) triggers. I've shared some of the reasons that I love using scannable technology with students. Children can use any type of smart device like an iPad or Galaxy that is loaded with an app like i-nigma or Layar. When they scan the appropriate QR code or AR trigger, kids will instantly connect to content picked out by their teacher, including resources they need for academic success. Here are a few ways that scannable technology can support ELLs in your classroom.
Interactive Word Walls
Word walls in your classroom can be useful resources for students who know where to go when they're figuring out how to spell a frequently-used word. Many classrooms also have word walls that are specific to the content areas, with words that connect to units of study in social studies or science. If you place a QR code next to the word or turn the word itself into an AR trigger using Aurasma or Layar, students can scan and learn more about each word on the word wall. This could be as simple as an audio clip to hear the word pronounced in English, or a text message that shows it translated into another language.
Scannable Vocabulary Lists
Another way to approach vocabulary support is to create personalized vocabulary lists for students. This is great for middle school and high school classrooms that might not have a word wall. It's a good option for students who keep a list of words that you've given them in their folder or notebook. They can scan a QR code or AR trigger and connect to multimedia that will help them place a word in context. This could be a picture of a coral reef or a video showing the tundra.
Build Background Knowledge
Before reading a story to your class or starting a new unit of study, you may want to send home information that can help students and their families set the stage for learning. You can locate multimedia resources like articles, video clips, or images that are in your students' home languages. Kids then scan the QR codes to locate information that will help them learn about a topic before you jump into instruction. This can boost their confidence as they prepare to participate in class discussions, and build their background knowledge to aid in academic success.
Audio vs. Written Directions
Some of your ELLs may be conversationally fluent in English but struggle with reading in this language. In addition to giving them written directions in English, you can provide a QR code on an activity sheet or homework assignment that will link to a URL where they can hear the directions read aloud for them. You may decide to try this strategy if your students are stronger readers and you want them to practice their listening skills. Another option is to provide audio directions for students in their native language so that they can focus on the task at hand rather than struggle with following written directions.
Connect Families to Resources
I've shared some of the ways that educators can connect with families using scannable technology, and this strategy can also be used with the parents and caregivers of ELLs. If these students come to your school with limited language proficiency, their families might also be struggling to understand English. Distributing long newsletters or links to a website might not be an efficient way of reaching these parents. Try sending home QR codes that link to video messages in their home language. You can demonstrate how to scan QR codes at an open school night, or children who use scannable technology at school can come home and show their parents how it works.
Scannable technology can be a powerful tool for supporting ELLs. Students will benefit from having quick access to extra resources. It's a fantastic way to empower children by giving them the information they need at their fingertips to be successful during their school day.
I'd love to hear what you're doing with scannable technology to support students in a differentiated learning environment. Please share in the comments section below.