Social & Emotional Learning (SEL)
Social-Emotional Learning and Spirituality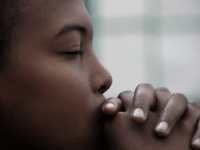 What is the connection of SEL and spirituality? For many, there is an often unacknowledged depth to SEL work that amounts to more than "skill building." It is a side of SEL and related approaches well worth exploring. Jeffrey Kress, Ph.D., is an associate professor at the William Davidson Graduate School of Jewish Education, Jewish Theological Seminary, in New York.
Dr. Kress is a clinical psychologist and researcher who also has spent a considerable amount of time working with secular and Jewish schools to implement SEL, providing training, consultation, and evaluation assistance. We have collaborated on a number of projects over recent years. He has a unique perspective on the intersection of SEL and spirituality, and we spoke about this recently.
This blog post will focus on the general link of SEL and spirituality; and in upcoming post, I will focus on instructional implications. Here are the highlights of the first discussion:
Edutopia: Do you think there is a spiritual dimension to SEL and if so, how would you define it?
Dr. Kress: I do, and I think it manifests in two main ways: internally and externally. First, there is an introspective, contemplative side to spirituality that connects to SEL elements of self- and emotional-awareness. Spiritual practitioners often use mindfulness or a sort of attentional focus and self-control to achieve spiritual awareness.
Second, both spirituality and SEL relate to how one interacts in and with the world. For example, the Jewish concept of tikkun olam -- repairing the world -- calls on a combination of empathy and proactive planning to take action for the betterment of our communities and beyond.
You and I have written about issues such as the emergence of spirituality in adolescence. What are the challenges of getting adolescents to think about the "big questions" and what does SEL have to do with it?
Dr. Kress: The work of Parker Palmer and Rachael Kessler shows that adolescents have a proclivity to think about "big questions" such as the purpose of their lives, how they can contribute to the world, the nature of suffering, and the like. I think the challenge is in engaging adolescents in dialogue about these issues with caring adults who can help scaffold the discussion on a one-to-one basis as well as with the students' peers. Caring adults can help students look at their own abilities and aspirations and connect the dots.
This can and should include a look at their potential contributions to their school and the wider world around them. They can also provide support when circumstances in students' lives make an affirming spiritual-SEL stance difficult to see. Building on a caring relationship, adults have an opportunity -- and an obligation -- to encourage teens to think about the "big questions" of life and their own future.
What role do you think reflection and service play in SEL and how do these connect with spirituality?
Dr. Kress: Reflection and service are terrific examples of methods that address the elements of SEL-spirituality we talked about above. Spirituality has an element of introspection and self-awareness, and reflection that, when scaffolded by caring educators, can help foster the habits needed to monitor one's emotions and to help build a sense of identity, who one is. Reflection can also focus adolescents on the impact they have, or can have, on their school, their community, and on the world. In this way, it is a complement to service, which, at root, is a chance to "make a difference."
In fact, it is helpful to link the two. Instead of involving adolescents in service in a way that is a "one-off," it is important to help them process their reactions prior to, throughout, and after their service activities, and to help them weave the experience into their sense of self. In this way, service learning can link the internal and external, or as I have said elsewhere, centrifugal and centripetal, elements of spirituality and SEL.
In the Classroom
Dr. Kress raises the question of whether schools can be venues for deep conversations about matters of the spirit and about transcendence. Admittedly, religious schools are much better equipped to open up a sustained dialogue on such topics. But it's not impossible for public schools to put these matters on their agendas, perhaps through the study of religion and religiosity and the concept and quest for transcendence as part of philosophy, history, social studies, civics, current events, or even psychology.
But the point you make that is so important is that these deep interactions may not, and perhaps should not, emerge in the everyday course of a high school class without careful consideration. Such classes can certainly seed questions and start some conversations; however, one might expect that truly sustained and meaningful dialogue will likely occur best in the context of a caring and ongoing relationship. We will explore the everyday instructional side more in the next blog.
What are your thoughts and ideas on this post? Please share in the comments section below.