Technology Integration
Using Scannable Technology to Reach Parents Year Round
When using scannable technology with students, you can also use these tools to keep parents in the loop about classroom community activities and homework.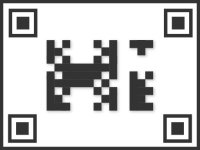 The beginning of the school year is often a time when teachers stop and think about the best way to communicate with their students' parents. We all know how important it is for caregivers to stay informed about everything happening in your building. Making sure that parents are aware of upcoming events, homework assignments, and the new strategies you're using in their child's classroom can have a big impact on how students perform in school.
Scannable technology can be used throughout the school year to put all of the information that parents need right at their fingertips. Teachers can use QR codes and Augmented Reality triggers to keep families in the know from the first to the last day of school. As more families have access to a smartphone or tablet in their hand, in their pocket, or as backup, teachers are in a position to leverage this technology to make sure that students and their parents are aware of expectations inside and outside of the classroom.
Getting Started
First, you should explicitly introduce how you'll be using scannable technology to put information in the hands of your parents. Just as you build routines in your classroom, you'll need to demonstrate the scannable technology that you've decided to use, and send home instructions for getting started. This will be even simpler for your families if the students in your classroom use scannable technology on a regular basis. Students of all ages will know how to quickly access that night's homework assignment or find a video tutorial that you've connected to a QR code or AR trigger, since they're used to doing it at school.
Endless Possibilities
So what do you want parents to know? Scannable technology can connect users to any information on the web. This could be a link to your school's homepage, the class blog, or a calendar of events. Placing a QR code or AR trigger on a refrigerator magnet, or on a sticker attached to a take-home folder, means that students and parents will know exactly where to go when they scan to get more information. You can add a QR code or AR trigger to a homework assignment so that families can scan to watch a video tutorial or access an enrichment activity. If you update assignments or homework on an online portal, students can scan to see a reminder of what they need to complete as parents check in to make sure they are staying up to date. Whatever web content you want families to access easily can be connected to a QR code or AR trigger.
Choose Your Tech
There are a few different options to choose from when introducing scannable technology into your routines. QR codes are very straightforward and easy to create and scan. You can use a QR code generator like QRStuff.com to make QR codes for free, and families can scan them using any QR code reader app. i-nigma is one example that is available on most smartphones and tablets. Augmented reality triggers can be created using LayAR or Aurasma, and families will need to download a specific app to scan the triggers you make. No matter what you choose, students in your class will need a demonstration of how to scan a QR code or AR trigger. You'll also need to repeat the demo for families at Back to School Night and send home a tip sheet.
Things to Know
Teachers and schools looking to decrease their paper consumption and streamline announcements will also benefit from introducing scannable technology to parents and students.
Although QR codes are not brand new, augmented reality is becoming more prominent, so you can make connections to STEM skills when introducing this technology.
For parents who don't have access to a smart device, include a shortened web link created by bit.ly or goo.gl on the page, so that they can type it into a computer at work, home, or your local library.
Dynamic QR codes give teachers the power to change the website to which a QR code leads when users scan it.
Always double check QR codes and AR triggers before distributing them to families to make sure that they go to the website you have chosen.
While I recently published an iBook relating to this subject, I'd love to hear what you're doing with scannable technology in your school-to-home communications.