Social & Emotional Learning (SEL)
Rolling Out the Red Carpet Year Round
For students to feel comfortable and ready to excel, they need a welcoming school culture that honors their feelings and celebrates their strengths.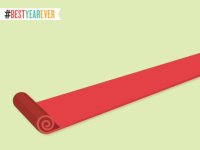 We all know that the beginning of the school year is a crucial moment for setting the tone and culture of achievement and inclusion for learning. Teachers spend a lot of time building culture in their own classrooms to make sure all students feel safe and supported. However, there is always more that can be done.
The classroom culture is just a microcosm of the school culture. The school itself must also take intentional steps toward fostering a culture of achievement. In addition, the beginning of the year is not the only time this needs to happen. Educators must invest time to continually build structures that support this culture all year round.
I had the privilege of attending the ASCD Summer Academy on FIT Teaching. Douglas Fisher and Nancy Frey, authors of the book How to Create a Culture of Achievement in Your School and Classroom, facilitated this academy, and one of the days focused on this very subject. Here are some of my key takeaways from the ideas that Doug and Nancy illustrated for us.
Welcoming Structures and Cycles
Many schools spend the first days of the year building culture before moving toward teaching content. This focus on culture can seriously pay off in terms of student achievement. However, the structure of welcome shouldn't stop there. Instead, there should be cycles and procedures so that students are continually welcomed. Many school populations include students who transfer in from elsewhere throughout the year. These students deserve to feel just as welcomed. Consider having newcomers observe other classrooms to learn about the culture. Have them write reflections about that. Also, give them tours led by other students. In addition, this structure of welcome should be used for parents and stakeholders alike. Schools should build these structures and cycles to foster a positive school culture year round.
"It's Never Too Late to Learn"
How do you create a culture where it's never to late to learn? What gets in the way of that? The Health Sciences High and Middle College in San Diego, California uses competency-based learning, where students continually work toward clear competencies and are given multiple chances to meet those competencies. Students should be rewarded for doing their best. Educators should reflect on their grading and assessment practices to see if in fact they're creating a message that it's never too late to learn. In addition, educators should look at errors and mistakes, not as pure failure, but as opportunities to improve their instruction and for students to improve their learning. Students should be getting praise not only for achievement, but also for grit.
Hallway TLC
Students sometimes need a time-out to deal with whatever might be bothering them or causing them stress. One way to continually support students is to have Hallway Tender Loving Care spaces. These are literally spaces, with tables and chairs in the hallways, where students can sit down at any moment in the school day to talk about something "getting in the way" of their learning. At the Health Sciences High and Middle College, all students and staff know this structure. When someone is sitting at one of those tables, any staff member or student knows that he or she can sit down to support that person. This structure builds a culture where all students and staff not only feel supported, but also understand that they're expected to support one another.
The Power of the Front Office
I think we don't give the front office enough credit. They are, whether or not we agree with it, the first experience that students, staff, parents, and other stakeholders have when they walk into the building. The front office can make or break the school culture. If you walk in and feel unwelcome, then that feeling can cloud the rest of your experience at the school, and staff may have to work twice as hard to undo the damage. On the other hand, if you walk in and feel welcome, not only are you more likely to engage in the culture of the school, but also to understand the culture. Front office staff need to continually exude that sense of welcome -- and they need to be thanked every day for continually doing so.
These are some of the best practices implemented by Doug Fisher, Nancy Frey, and their amazing staff at the Health Sciences High and Middle College. It is crucial that school culture and climate be continually on our minds throughout the school year, and that we have structures and procedures to support this culture. Educators need to be "rolling out the red carpet" to all students, parents, and stakeholders every day of the year.
What are some of the ways that you "roll out the red carpet" every day at your school?