Restorative Practices
8 Tips for Schools Interested in Restorative Justice
Restorative justice promotes a positive, orderly school environment. Students and all members of the school community can learn and practice self-discipline, empathy, and accountability.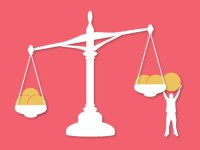 Restorative justice is an effective alternative to punitive responses to wrongdoing. Inspired by indigenous traditions, it brings together persons harmed with persons responsible for harm in a safe and respectful space, promoting dialogue, accountability, and a stronger sense of community. Restorative justice is a philosophical framework that can be applied in a variety of contexts -- the justice system, schools, families, communities, and others.
In schools, we see that overreliance on punitive strategies like suspension or expulsion isn't working. The UCLA Civil Rights Project (PDF, 30.3MB) has found that schools with high suspension rates are less safe, less equitable, and have lower academic outcomes.
In a January 2014 school guidance package, U.S. Department of Education Secretary Arne Duncan stated, "The need to rethink and redesign school discipline practices is long overdue."
Zero-tolerance policies may seem like the answer to bad behavior in the heat of the moment. But they're not. This short-term fix is based on fear. It focuses only on the rule that was broken and the punishment deserved. Instead of trying to make things right, it responds to the original harm with an additional harm. It doesn't get at root causes, doesn't try to repair the damage to relationships, and fails to prevent recurrence. The apparent expediency of a punitive approach is attractive to harried teachers and school administrators. In fact, it makes our schools neither safer nor smarter, and has a disproportionately negative impact on students of color.
School-based restorative justice offers a more sustainable, equitable, and respectful alternative to dealing with misbehavior, from minor infractions to violence. It can also be used as a proactive strategy to create a culture of connectivity and care where all members of the school community can thrive.
For almost a decade, I've worked with administrators, teachers, parents, and students whose schools had high suspension rates and unhealthy environments. Restorative practices help make schools safer and more caring places, creating pathways to opportunity and success instead of pipelines to incarceration and violence. Here are eight tips if your school seeks to launch this practice.
1. Assess Need
Are suspensions, expulsions, and arrests at your school higher than they should be? Is there disparity in your school's discipline practices based on race or disability? Does your school have a safe, fair, and positive learning environment?
2. Engage the School Community
Are staff, parents, students, or community members unhappy with discipline practices and outcomes? Are they concerned about the negative impact of punitive discipline?  For example, suspending students just once triples the likelihood they will end up in in the juvenile justice system, and doubles the chance they will drop out. High school dropouts are 75 percent of state prison inmates (PDF, 33KB).
A collaborative planning process engaging as many of the members of the school community as possible builds a strong foundation. Seek broad support and generate interest and commitment through education and trust building. If you already have school climate interventions in place, how will restorative justice work with them? Describe restorative justice as a proactive means of promoting a positive, healthy, and orderly school environment, where everyone involved learns and practices self-discipline, empathy, and accountability. RJ is not merely a conflict resolution process that comes into play after harm has occurred -- it is a positive school climate strategy.
Expose school staff to the scientific evidence (PDF, 279KB). Brain studies show that punitive responses activate a fight/freeze/flight brain response, shutting down children's ability to learn. Restorative responses create a brain state of relaxed alertness that optimizes the ability to think creatively and learn.
3. Hire a Restorative Justice Coordinator
A full-time restorative justice coordinator working for the school is ideal. Alternatively, a trained and motivated vice principal, dean, or counselor can manage training and school-wide implementation of restorative practices.
4. Begin Training
Plan a series of trainings, starting with an introductory session early in the school year for as many staff as possible -- security officers, teachers, counselors, administrators, support staff, after-school program staff, etc. Ideally, the introductory training prepares the school to implement proactive, community-building processes school-wide. At the next level, a smaller group is trained to facilitate restorative discipline processes to address rule infractions and to be used as an alternative to suspension. Though facilitation by an insider is preferable, if this is not available, training can be facilitated by experienced consultants or community-based organizations. Also, it's important to create a school-wide professional learning community that allows RJ practitioners at the site to continually reflect throughout the school year on what is working, what are areas of growth, and what tweaking is needed.
5. School-Wide Implementation
Following a two-day introductory training before the school year begins, put what you've learned into practice with coaching from the RJ coordinator or other designated person. Practice restorative conversation techniques in the hallways, cafeteria, playground, and classrooms. Do classroom circles to generate shared values, or short check-in and check-out circles at the beginning and end of class. Circles might also be held school-wide during advisory periods on a recurring basis. As the need arises, there may be healing, grief, or celebration circles. An excellent guide for creatively facilitating these kinds of community-building circles is Heart of Hope by Carolyn Boyes-Watson and Kay Pranis. An elective restorative justice class may be offered to students, or a restorative justice youth leadership group established.
6. Institute Restorative Discipline
The RJ coordinator or designated administrator begins to use restorative alternatives for disciplinary infractions. Students returning from an absence due to incarceration, suspension, or expulsion will participate in reentry circles. Many of these practices will involve parents. Follow-up is critical. Revise the school discipline manual and create referral forms to support restorative discipline practices. Develop a database to document restorative interventions and outcomes.
7. Involve Students in Peer Restorative Practices
Train students to promote and facilitate circles. Empower them to create a safe and respectful space to talk through instead of fighting through differences. Develop adult capacity to share power with youth and recognize the opportunities where youth can work in authentic partnership with adult allies to improve the effectiveness of the school's restorative justice initiative. Elevate youth voice by training students in Theater of the Oppressed, Playback, and other powerful performing arts modalities.
8. Be Sure to Evaluate
To make sure you're on track, review and analyze data quarterly. Compare past and present data on physical altercations, suspension rates and incidents, racial disparities in school discipline, standardized test scores, and truancy. Survey teachers, students, and administrators regarding how they feel about their school:
Do they feel a greater sense of safety?
An increased sense of belonging?
Are relationships better among students and between students and adults?
What about between the school, parents, and community?
Is your school willing to shift from zero-tolerance to restorative justice? Whether you are just getting started or already using school-wide restorative justice practices, do you have additional tips? How is it working? What changes have you seen? Please share your experiences and aspirations in the comments below.