Project-Based Learning (PBL)
A PBL Unit: Critiquing the Value of Daylight Saving Time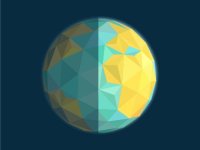 I know this post may seem thematically late, but my frustration really didn't kick in until after the fact. Generally, Edutopia sends its bloggers a calendar of upcoming events and holidays so that we might think about topics that are timely to the season and aligned with possible needs in the classroom.
This post, however, is born from the frustration of the effects that hit a person after the said day. I'm talking, of course, of the intensely antiquated and torturous Daylight Saving Time (DST).
Daylight Saving Time is defined as that day that smacks you in the face twice a year, gets you wonky for days thereafter, turns our student population into groggy zombies (if they show up to first period at all), and causes all innocent clock faces for miles around to become suspect. So this got me thinking.
What if we, as a collective pride of teachers, take up the mantle of 21st-century advancements, and help our country move beyond the motto of "because it's always been this way?" What would it look like if an incalculable number of classrooms would participate next year in a nationwide project-based learning unit that's aimed at changing this bizarre Chronos-inhibiting ritual?
Designing the Unit
Here's the plan. In the fall of 2015, have students begin to research the history of Daylight Saving Time. Here are some resources with which to start:
In the true spirit of a PBL unit, this would be the time to teach some Internet literacy and researching lessons like:
How to use Google Advanced Search
The literacy of reading a website
How to create a works cited page
Then maybe find other schools that are participating in this nationwide movement, and Skype in a subject matter expert of some kind for a virtual town hall Q&A type of thing. (It can't really only be me complaining about this!) This expert can be wise in the ways of time, or weather patterns, or history, or sleep deprivation, or even in writing legislation.
This would be the time to teach some lessons like:
How to use inquiry to develop interview questions
Classroom norms when talking to a guest speaker
Collaborative note-taking online
From there, let's have the students develop a written piece to, I don't know, someone. Some questions to guide this written piece might be:
Who's in charge of this decision?
What department does Daylight Saving Time fall under?
Is this a statewide or national decision?
Who benefits from this decision? (Follow the money!)
Assessment Ideas
Some culminating written pieces to an authentic audience (another PBL staple) might be:
1. Argumentative business letter: What do you think? Do these letters go to your state governor? Do they go to the president? Who knows?
2. Executive summary: It can be broken down into subheadings like Background (history of), Evidence (effects of), and Recommendations (what's being proposed).
3. Original advocacy speech: Have students develop OA speeches, create videos of them, and share them online. An OA speech is typically a persuasive speech that ends in a legislative action. This action should use the language of "legalese," and should be based in law. Have students research current laws that might ring similar to one that they are proposing.
Schools Working Together
Let's find a name for our movement and create websites, social networks, and galleries where students can view each other's contributions that they've developed to move our country toward the same goals.
My thought is that if a barrage of well-researched, well-written, and well-choreographed student-created documents and artifacts were developed and sent, en masse, to the powers that be, we might, just might, have a hand in changing this terrible hold-over from a bygone era. Who's with me?