Project-Based Learning (PBL)
The PBL Coordinator and Hands-On Academic Support
PBL schools benefit from a PBL coordinator to locate and organize resources, invite guest speakers, and support students in getting the most out of their projects.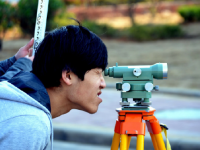 What is a project-based learning coordinator, and how could your school benefit from one? Many educators may have heard the title of this hands-on, learning-based job, but they're not quite certain about what the job description entails. This is something that I am uniquely qualified to explain.
I was a project-based learning coordinator when I worked at a public elementary charter school that emphasizes Montessori education. I came across this position not long after serving as a second- and third-grade teacher in a small public school. I had originally applied to the charter school as a teaching assistant, but after seeing my experience with PBL, the school invited me to become their PBL coordinator. My job was to support and maintain the PBL process, which consists of projects designed to creatively and intelligently explore any given avenue of learning. Students with a variety of different interests, backgrounds, and learning styles can benefit from project-based learning. And although PBL is a proven approach to learning, it can involve considerable time and coordination that many schools may not feel they can afford. However, I found that one PBL coordinator can help organize, guide, and support a whole school of project-based learners.
What PBL Coordination Looks Like
One of my responsibilities involved contacting speakers to help inspire students during the PBL process. For example, during our health project unit, in which students were building projects based in healthy living, disease prevention, and the science of the human body, I called in a former U.S. Olympian. Guest speakers help inspire the PBL process by deepening students' understanding of the content material, showing them a real-world connection to what they're learning, and encouraging them to complete their projects. At our school, the projects from this unit included models of the human brain, collages about pet-induced healing, and tri-fold posters describing the cardiovascular system. This hands-on approach, which is such a critical part of PBL, helps students who are kinesthetic learners, and it can be used in any subject area, whether the subject is math, science, reading, writing, or social studies.
Another of my responsibilities included tracking data. I would check in with different PBL groups and see what stage of the process they were currently working on -- research or material gathering, for example. I would help students locate materials based on the work they were doing, given my access to and familiarity with the school's two storage areas and the arts and crafts supplies they contained. A PBL coordinator can help reduce what a school spends on materials by keeping track of what is already on hand in the building. Because so many materials pass between classrooms and storage closets, it can be hard to keep track of what a school has and doesn't have without a designated educator to inventory these resources.
I also personally assisted students with their projects by helping them research their topics. For the younger grades (K-2), I would find simplified articles and children's education websites related to the students' projects, and then print the information from the internet. I would also help students use PowerPoint and Google Docs. Not all PBL projects result in physical arts and crafts products. Some are digital projects with a visual component that interests and engages many learners in a smart and creative way. Having an additional educator in a classroom can be a tremendous resource to a teacher who feels unable to answer all student questions in a timely manner.
An Emerging Role
While my position as a PBL coordinator was scheduled to last for only about half of a school-year term, I found it rewarding to serve in that capacity while I could. I believe that I was able to offer a valuable service and make an important impact on the lives of the children and staff. In return, I gained some valuable experiences as well. I had the opportunity to work in a new Montessori charter school. I also deepened my own understanding of PBL and, within the Montessori framework, learned many important concepts about this hands-on form of education that I hope to bring back to the mainstream public schools.
I hope this post has helped you gain a better idea of what a PBL coordinator is and how your school could use one. I believe that we will see more and more educators enter this field as PBL's efficacy becomes clearer and this learning style gains in popularity.