Family Engagement
Parent Communication Toolbox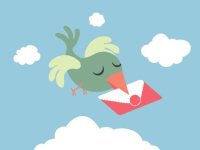 Home-to-school communications – what's in your toolbox? What are you missing? Who are you missing? What could you add to improve your home-to-school communications and, in turn, strengthen relations and increase support?
Each school community is unique, with unique resources and needs. Not only is each school unique, but often, so is each year. With needs and available resources constantly changing, so must we. It's important that we reevaluate our needs and goals each year.
There are many options out there. The best tool is face-to-face. This is not about replacing that time-tested communication model. Unfortunately, for many reasons, face-to-face is not always possible, so we need to supplement and offer alternatives. What can you offer to maintain open lines of communication with everyone, regardless of their ability to speak in person?
Defining the Conversation
Before filling your toolbox, assess your needs, resources, and goals. Here are some questions to get you started:
What tools does your community have access to?
Do not assume this answer. Ask the question. Put out a short poll at the start of the year, such as during your open house or at Back to School Night. Income no longer dictates families' ability to access the Internet. More and more, with smartphones, tablets, and inexpensive laptops, people have some sort of access. A survey that Joe Mazza created for our school simply asked:
My child is in __ grade.
My child has regular access to a computer at home with Internet access to support academics. Yes - No
I have access to email. Yes - No (If you answered no, please provide your name and your child's, and we will provide hard copies of communications.)
I mostly access the Internet for school communications on my:

Home computer
Work computer
Mobile device
Other (please specify) _______
What is the purpose of the tool?
Do you want to engage parents in conversations? Or simply share information out?
How often will the information change?
For frequent changes, you don't want a tool that is cumbersome for editing content.
How is the information being received?
On a computer, cell phone, tablet? Check for compatibility.
Now to choose your tools . . .
One-Way Tools
Remind (formerly Remind 101): A one-way group texting service that doesn't require sharing phone numbers.
Mobile App: This tool provides access to information at the touch of a button. Read more on building a school app here.
Pinterest: A virtual bulletin board for sharing articles, pictures, and links to videos or websites. Here's an example of a middle school modeling its use.
eNewsletters: They can be read any time, anywhere. Consider these approaches:

Smore creates electronic flyers that let you insert pictures, videos, maps, links, surveys, and more. Flyers are easily shared through email or social media at the click of a button. The analytics provide you with the number of views, source of traffic, location of readers, links clicked, etc. Here's how one elementary school uses Smore.
FlipSnack is an e-magazine format. As this school eNewsletter shows, it's as easy as uploading a PDF to a website.
Photo hosting sites: Sites like Picasa or Phanfare are not communication tools per se, but pictures can tell a story, show learning, and start a dialogue.
QR codes: Quick Response codes offer many possibilities for use in the classroom and with parents. Here's a great post on ways to use QR codes at back to school night.
Two-Way Tools
Blogs: Staff can write them, but so can students of all ages. What better way for parents to see the learning through the students' eyes and contribute to the conversation? Read these tips to start blogging with students.
Google Drive: This tool simplifies collaborating on a document. All individuals given access to the document can view, edit and/or comment -- live. This is how we create our school newsletter content with parents and staff. We also use it for our daily announcements. Our docs are created in, read from, and then shared with parents.
Social media: This popular format enables you to share out the learning and good "stuff" that students and staff are doing; engage those outside of the school walls in conversations that are happening inside them; and spark conversations at home about learning. Parents can reference a specific lesson, not simply ask, "What did you learn in school today?"

Facebook is used by many parents, so you're going to where they often already are. You have the option to use it for an open group (like this middle school) or a closed group.
Twitter is another site that lets you easily share the learning that happens throughout the day, on field trips and at events or assemblies. Our school Twitter account is linked to our Facebook page, and the feed is placed on our website homepage (everyone can see our tweets even if they don't have Twitter). Schools can extend the conversation and host their own Twitterchat, like #TMSHawkChat. With not as many parents using Twitter, you may need to offer a training session or how-to guide that will encourage use and maximize conversations.
Live streaming: Parents can watch and participate in presentations with a class, read to students, watch assemblies, and participate virtually in PTO meetings using sites like Google+, Skype, AnyMeeting, and GoToMeeting. We even had a grandparent Skype in for Grandparents' Day.
Voxer: This push-to-talk messaging app allows for individual or group conversations, and sharing pictures and text messages -- without ever sharing phone numbers. This video demonstrates its use.
In the end, don't forget to spread the word and offer training on how to use the tools (for staff, parents, and students). Tools are useless if no one is using them.